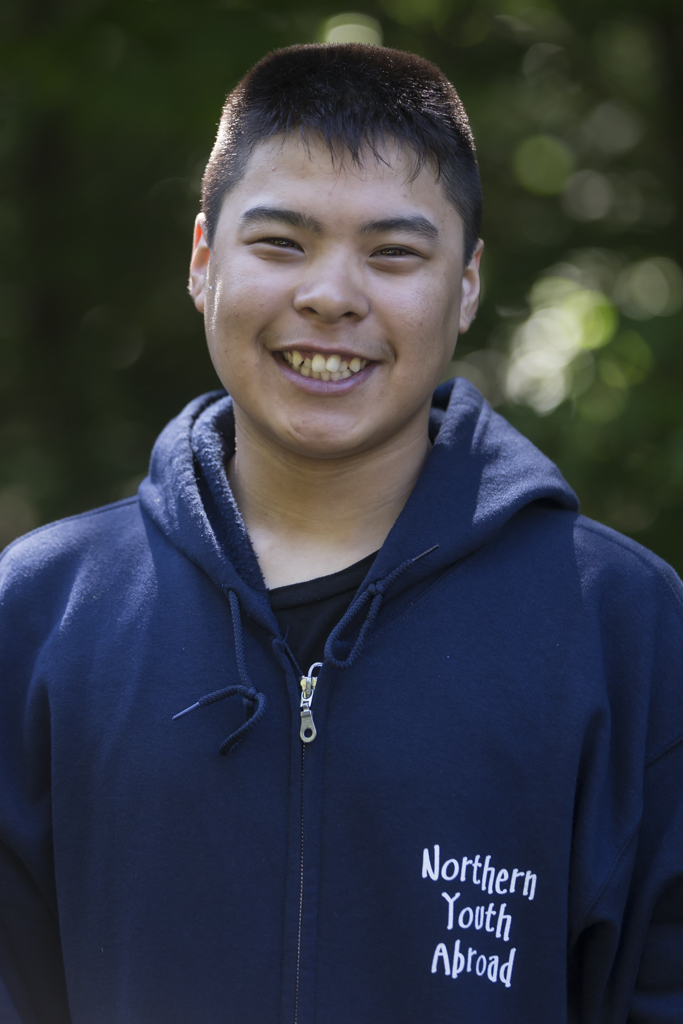 Hi, my name is David Jr. Porter and I am from Gjoa Haven, Nunavut.
I first attended Northern Youth Abroad in 2014 as a Canadian Participant where I was placed in Bear River, NS. I volunteered at the Fundy YMCA at a day camp. I am now doing the NYA Next Program. It gives us the opportunity to experience life after high school where we complete a trades class for 4-5 weeks. It is a great opportunity, as we gain lots of experience and can earn up to 9 high school credits as well.
For the program, we travel from our home community to Ottawa, Ontario for 7 weeks where we all start at Orientation and get to meet all the other Participants. At Orientation we get to know everyone and we learn about what we will be doing in the summer while we complete group activities.
In the future, I would like to become either a hair stylist or a baker and I am hoping that by the end of the program I will be able to achieve the goals I have set for myself during Orientation.
– DJ