David Joanasie, from Cape Dorset Nunavut was presented with the Northern Youth Abroad (NYA) Outstanding Alumni Award. The award recognizes a member of Northern Youth Abroad's alumni community who demonstrates leadership, excellence and contribution to their community.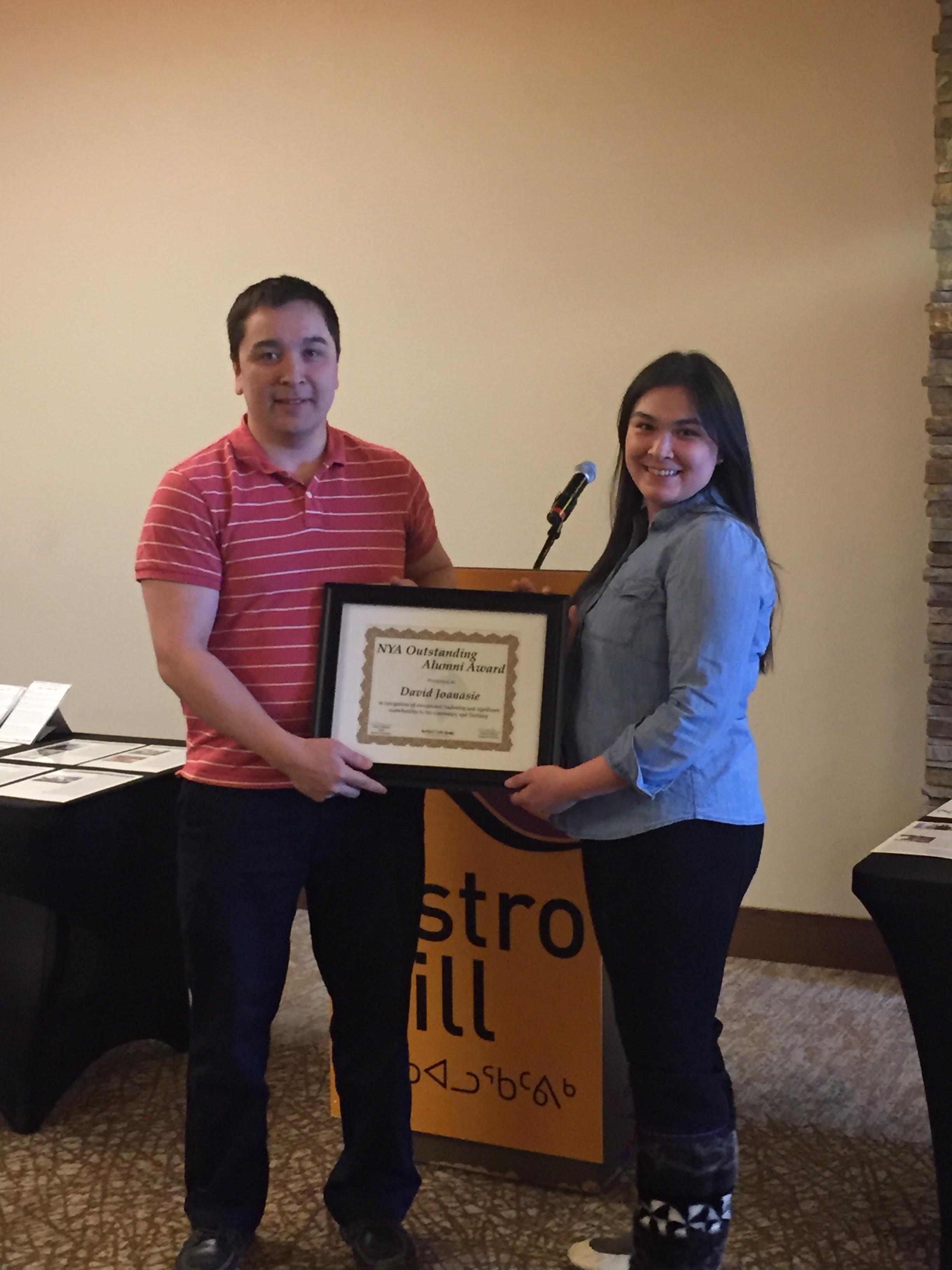 David completed the NYA Canadian Program in 2002, and went on to complete NYA's International Program in 2003. He was elected in 2013 as a Member of the Legislature of Nunavut, as the member for South Baffin. He was the youngest person ever elected to this role. Before his election Mr. Joanasie held positions with the Qikiqtani Inuit Association, the Government of Nunavut, and Inuit Tapiriit Kanatami. He has also attended Nunavut Sivuniksavut, Saint Mary's University and Algonquin College, and held volunteer positions in his home community and beyond.
Northern Youth Abroad is a non-profit organization that was created in 1998 to offer both Canadian and International travel and education programming to youth 15-22 living in Nunavut and the NWT. NYA's Programs are designed to help participants increase their self-confidence, gain a better appreciation of their own culture while learning about others, and develop skills and experience that invests in their preparation to set and achieve education, career and personal goals. One of the many objectives of NYA is to help inspire young Northerners to complete secondary and post-secondary education and to take on leadership roles in their home communities. The Outstanding Alumni Award was launched in 2007 to commemorate the organization's 10-year anniversary, and has honoured seven members of the alumni to date.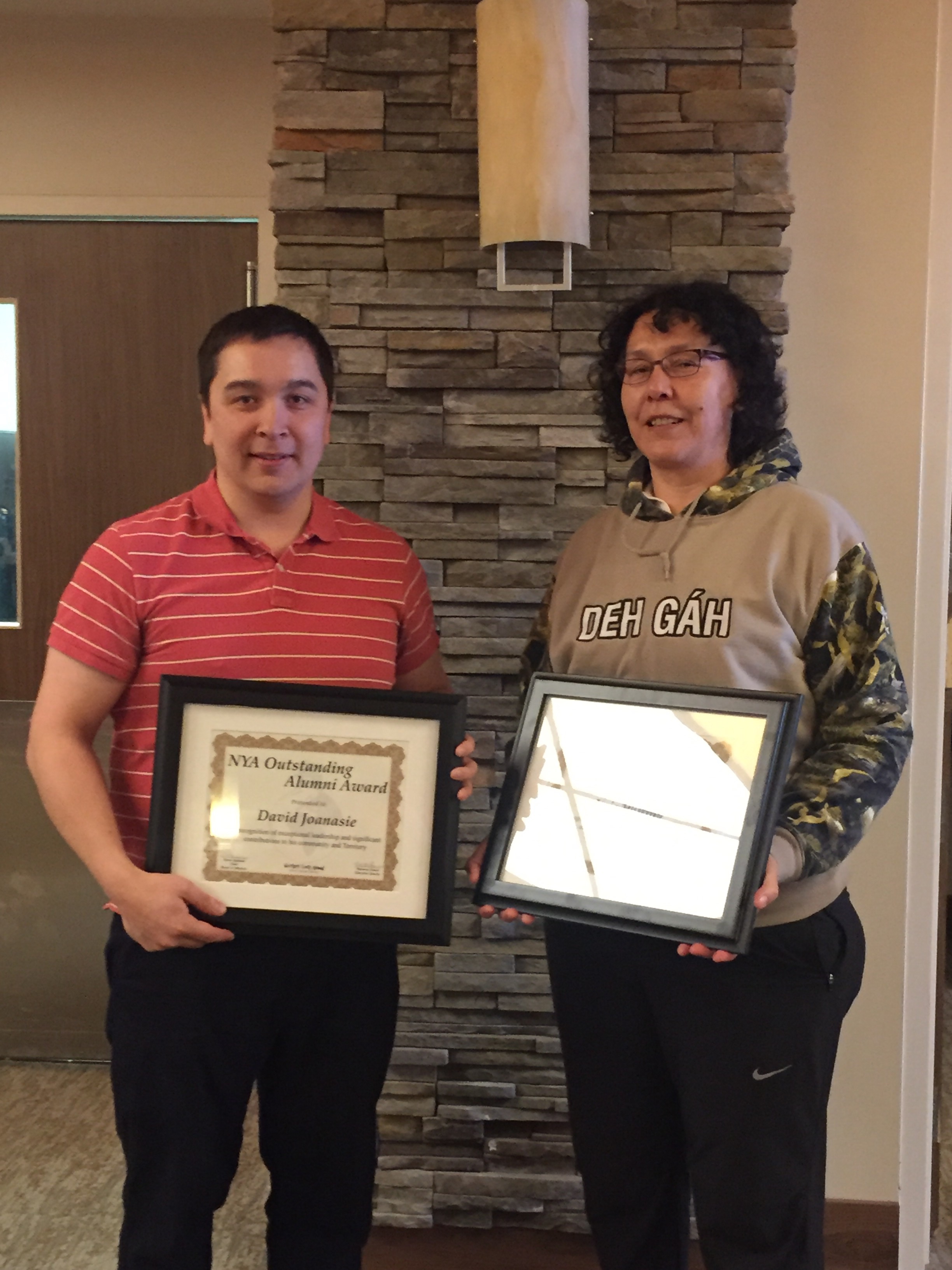 In celebration of NYA's 20th Year Anniversary 2017 will include a number of events and activities aimed at recognizing NYA's alumni, participants, volunteers and partners. In addition to the presentation of the Outstanding Alumni Award long-time volunteer Lois Philipp of Fort Providence, NWT was presented with the Outstanding Volunteer Award, in the Builder category, in recognition of her substantial and significant contributions to NYA and its Participants at the same ceremony. We congratulate both David and Lois, and offer our deepest thanks for their contributions.
For more information or photos please contact:
Rebecca Bisson, Executive Director
rebecca@nya.ca