3,2,1 … The Countdown Is On!
Only a few days until Orientation! Starting Tuesday and up until Friday, Participants will be leaving their home communities in the North to travel all the way South to Ottawa. Staff will be waiting at the airport to welcome the 2018 Participants to the NYA family. Participants will travel to Orientation, where they will spend the next week meeting friends, adjusting to the South, and learning everything they will need for their adventure ahead! Before we know it, Participants will be on their way to their final travel destinations – from four different provinces in Southern Canada, Ottawa, and Costa Rica.
Each Canadian Program Participant has now been paired with a Buddy and a Host Family, from Host Communities that span from British Columbia all the way to Newfoundland. After months of planning, we are happy to announce that we have secured the Participant Volunteer Workplaces for all of the Participants! These Work Placements will not only allow Participants to gain high school credits, but will give them the opportunity to gain real work experience and to connect wth their Host Communities.
We are also getting ready for the Next team that will be staying at Algonquin College in Ottawa! They will be staying in the college residences and experiencing what it is like to live on a post-secondary campus. The Next Participant Achievement Coach has been hard at work to make the Next Program as beneficial (and as fun!) as possible. The Next Program has a lot in store for Participants this year!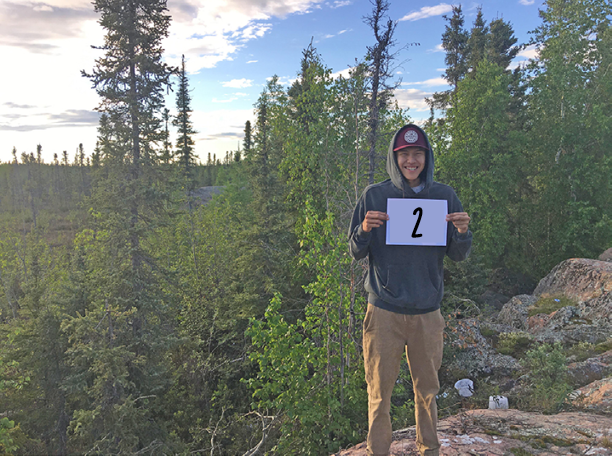 Last but not least, the International Program is ready for Costa Rica! NYA is partnering with local organizations United World Colleges, Outward Bound, and CIRENAS. The itinerary is fully loaded and will include volunteering, hiking, cultural learning, and a few fun excursions along the way. We are making sure that the Participants are ready for a few weeks in the jungle by gathering hiking boots, headlamps, backpacks – just to name a few! The International Group Leaders are excited to meet their Participants at Orientation.
Interested in keeping updated this summer? Be sure to follow all of our accounts at: Facebook.com/NorthernYouthAbroad ~ Instagram @NorthenYouthAbroad ~ Twitter @NYANewsfeed