Today we are making the announcement that we will be putting NYA's core programs (the Canadian Program, International Program and NYA Next) on hold. As you can imagine this decision has been a tough one, but it is also the right one at the moment. We are still offering a number of supports and opportunities and will work tirelessly to get core programs back as soon as possible.
Our hearts are with you – please know that NYA is here – whether it is to take part in what we can offer, to ask for help, or to reach out to a friendly voice – we remain deeply committed to supporting the youth that we serve across Nunavut and the NWT.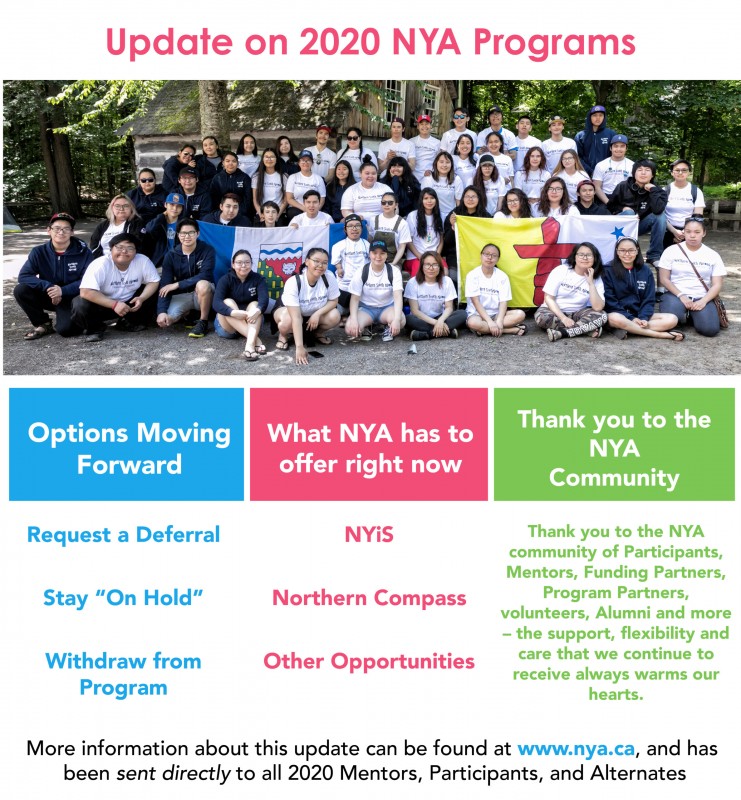 Full update and program options as of May 1st, 2020
Follow us on social media if you want the latest updates on programs this year. We will directly contact all Participants, Alternates, Mentors, Host Families, and Supporters if and when we have more information.