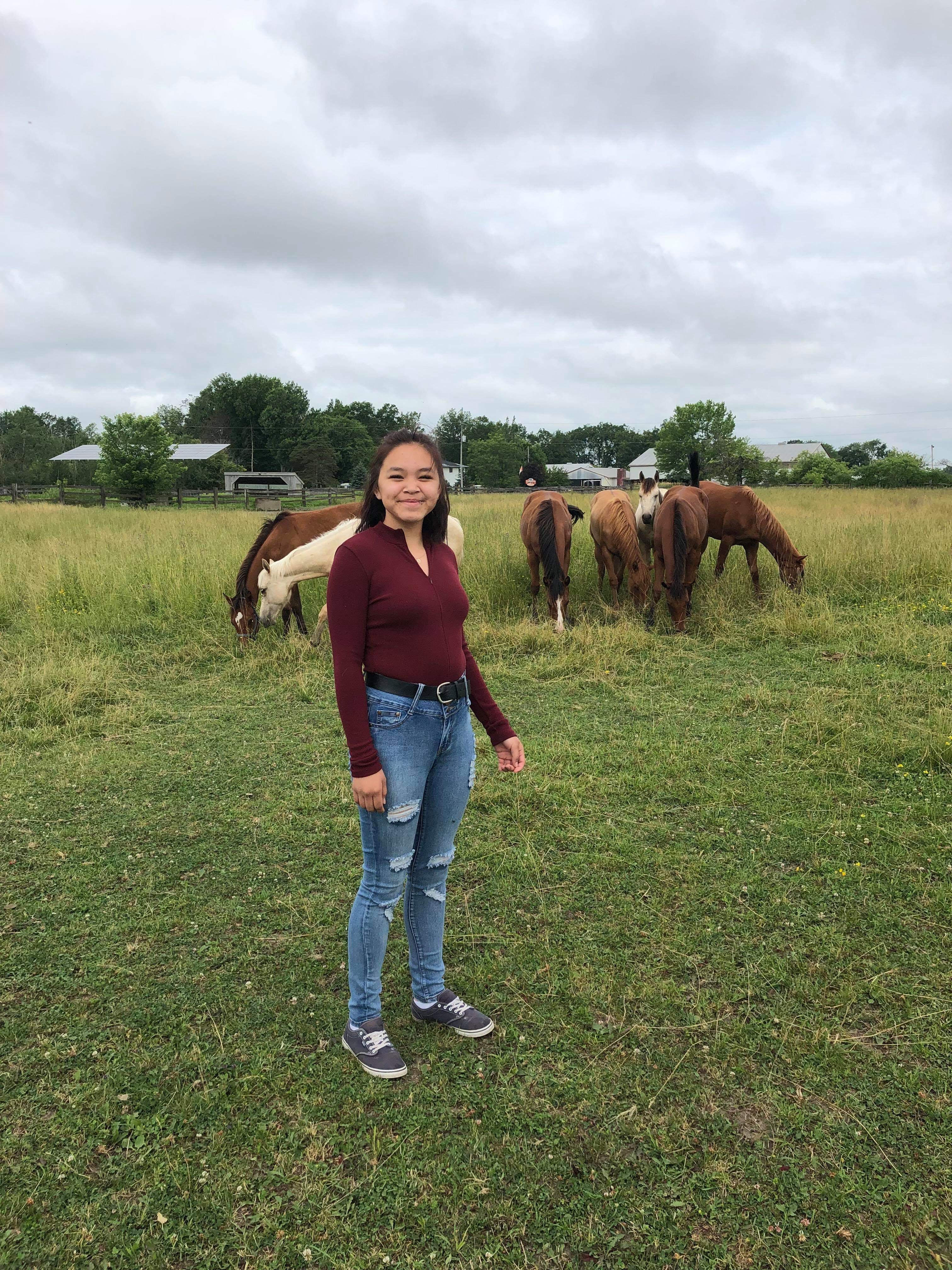 My name is Alexandria Banksland, I'm 17 years old and I live in Ulukhaktok N.T. I am participating in the 2019 Northern Youth Abroad (NYA) Canadian program! A BIG thank you to everyone that helped support NYA and me coming on this program, especially on short notice.

July 16! Already a few weeks since I left home. Aside from the hours and hours of travelling and the bumps along the road we made it to our more permanent summer placement about a week ago and it has been great. I have been placed in Glencoe, Ontario with an amazing host family and two of their Spain students for the summer! I have seen a lot and met a lot of new people, more than I can name. I'm currently working at my host family's ranch, our drive every morning is around twenty minutes. Some of the things we do down at the ranch is taking care of the ducks, painting fences and putting them up for the horses, moving things around and overall getting setting it up so it is ready to use for the summer and equine therapy!

I've also been running around doing community visits with my host mom, Jennifer. She has been teaching me more about her job as a mental health support worker, which is great because I've been looking into counselling and many other therapy options for a future career.

Since we've been on the road my buddy and I have tried a lot of new things and been to new places. Since we reached Glencoe we have walked around town and got to know the community. We are very excited about what's planned our host family is always on the run during the day, especially at the weekends. I'm looking forward to finishing my first week at work!
My host family I am staying with over the summer are fun to be around because they always have something to talk about and can answer any question, they're very welcoming and understanding.

Being a participant for NYA has been great so far, this program has helped me realize what life is like outside of the NT and also with all the assignments It has help me with time management. It is very EXCITING showing/teaching other people about my culture and learning about theirs.