Simply put, our organization would not exist without the support of like-minded individuals and organizations that believe in NYA's investment in helping youth from the North reach their full potential. With your support, we are able to engage more than 50 youth Participants each year in programming. These youth are poised to develop healthy self-esteem, confidence, leadership, and skills development in a safe, supportive, and hands-on environment.
Every dollar contributed helps NYA offset the costs associated with operating our annual programs. As an organization, we have worked very hard to be an effective and efficient organization that uses resources responsibly and creatively to achieve the best possible return on your investment. Once again we would like to express our sincerest gratitude to you for your committed support. Together we can make a lasting and profound difference in the lives of our Participants.
Donate Online
Use the secure form below to donate directly to NYA. You can choose to donate to our general fund, or read more about our different funds and campaigns below the form.
Participant-Specific Donations
Each Participant is responsible for raising funds towards their travel and program costs. You can help them reach their individual goals by using the form above and adding their name to the message section of your online donation. Please choose "Participant Specific Fundraising" as a fund, and don't forget to add the Participant's name to the message!
Other Ways to Donate
Use Facebook
Facebook recently added a feature called Charitable Giving. It lets users donate directly to registered charities through Facebook, or create their own fundraisers. Consider starting a fundraiser for NYA for your birthday, or use Facebook to spread the word! If you want your funds from a Facebook Fundraiser to go to a specific cause within NYA, send us a message and we can make sure it goes to the right place.
Donate Aeroplan Miles
Did you know that you can now donate your Aeroplan Miles to NYA? One of the great things about the NYA program is that participants do not need to pay for their travel costs, but travel costs represent one of our most significant expenses. Through the Aeroplan program, you can now donate accumulated miles to NYA!
All donated miles will be used to help selected participants travel to and from their summer placements and for other program-related purposes.
Corporate Donations
If your employer is committed to giving back to the community and making a difference, suggest your organization make a corporate donation to Northern Youth Abroad. Becoming one of NYA's Funding Partners is a great way to help enrich the lives and expand the opportunities of many northern youth while gaining exposure for your organization and building a reputation as a socially responsible and philanthropic company. To coordinate a funding partnership, please contact Rebecca Bisson at rebecca@nya.ca.
Donate Your Time
NYA is lucky to have the support of a network of hundreds of volunteers. If donating your time rather than money is more appropriate for you, there are plenty of opportunities to do so, providing you with the ability to still make a difference but to connect with NYA in a more personal way.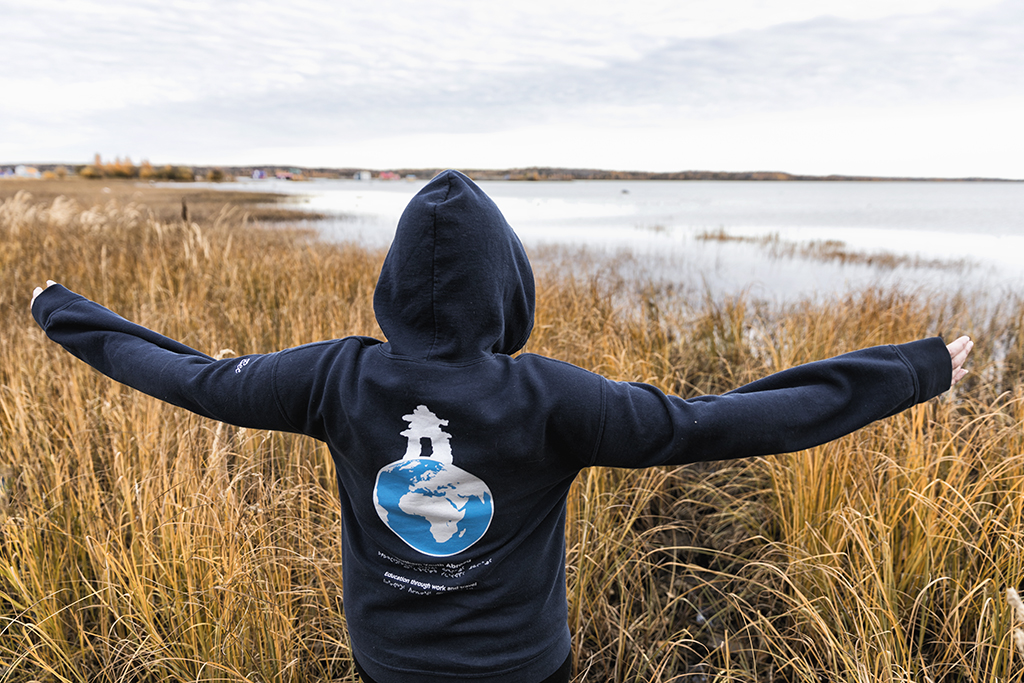 Placement Kit Fund
Every summer, each NYA Canadian Program Participant receives an NYA Placement Kit. It includes everything they need to start the summer off right. This includes a backpack, a water bottle, hygiene items, a notebook, a new t-shirt and a hoodie. Funds donated to the Placement Kit Fund go directly to covering these costs.
NYA Legacy Fund
Northern Youth Abroad celebrated 20 years of programming in 2017 and as part of celebrating this accomplishment, we launched a legacy fund and are working to find (at least) 1000 people who are willing to donate (at least) $20 to this new fund. The fund continues to support activities and initiatives that invest in the ability of our Participants and Alumni to achieve their goals. This includes the NYA bursary fund, our discretionary fund that allows us to provide help when and where it is most needed, and ensuring that every Participant (current and past) have access to the tools and resources that will support their success.

To donate to the Legacy Fund, use the donation form on this page and choose "Legacy Fund".