Current Employment Opportunities
Administrative Assistant | Full-Time Contract | One Year, Ottawa
Project Launch Coordinator | One Year Term, Fulltime
Program Lead – Northern Youth in Service, Part-Time, One Year Contract (20 hours per week)
Summer Program Assistant| Full Time Summer Position (May- August)
Summer Communications Specialist | Full Time Summer Position (May-August)
NYA Ambassador| Part Time, flexible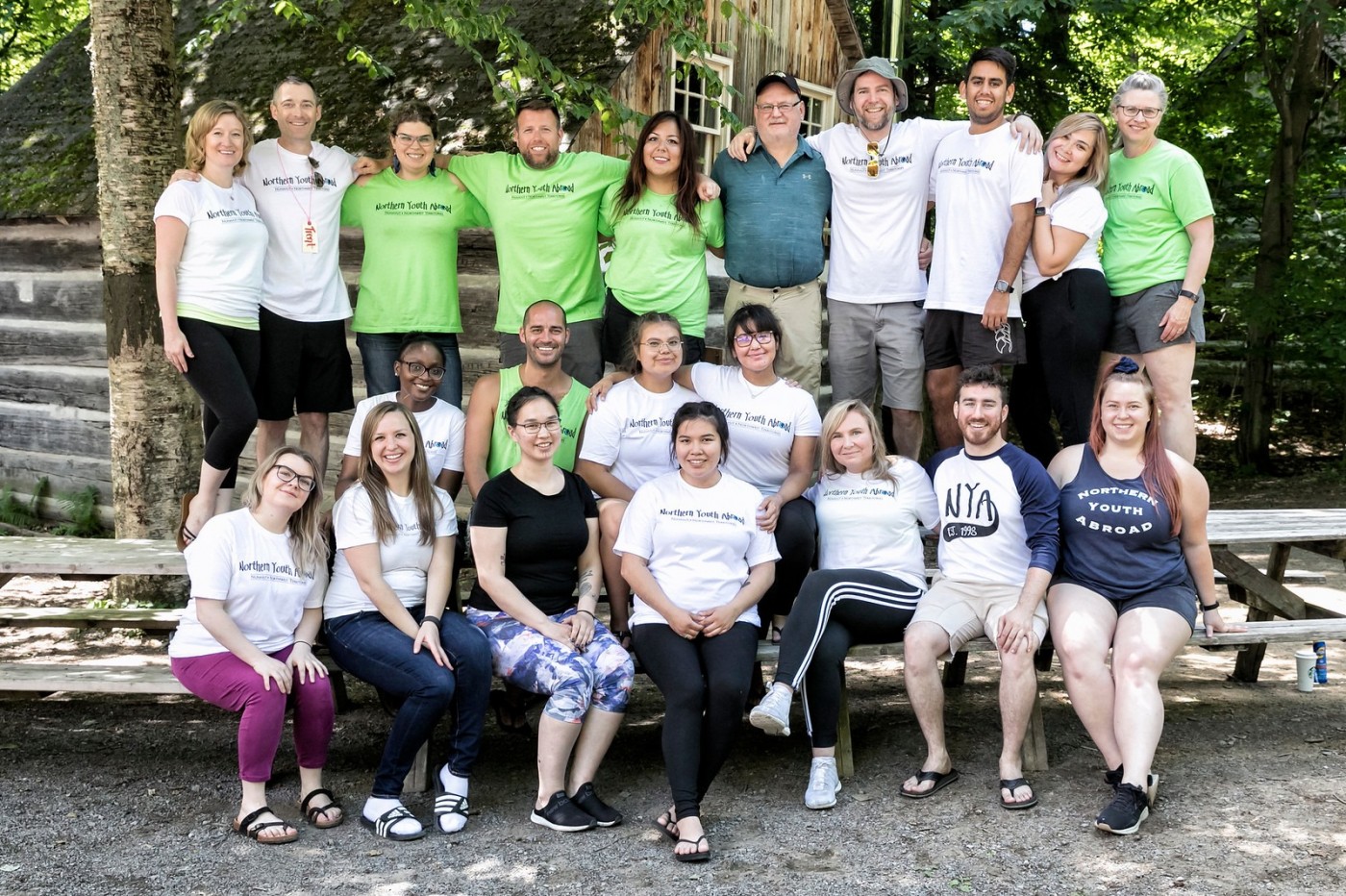 About Working with NYA
Northern Youth Abroad is made possible through the countless contributions of those who play key roles in each element of our organization and its programs. Here are some of the ways you can get involved.
NYA has a small team (normally of five full-time staff) that works from an Ottawa-based office. Additional staff are hired during the summer, as well as occasionally during other times during the year. The work environment is unique, fast-paced, friendly and focused on the success of the Participants that we serve. Wondering what it's like to work with us?
Volunteer Opportunities
Each year hundreds of individuals give their time to NYA in many different roles. Without them, we would simply not be able to operate.
NYA is looking for people who would be willing to mentor youth remotely. The youth are taking part in some of NYA's special projects, and the areas of mentorship can range from general support to mentoring in an area of your interests or skillset.
We are always interested to hear from those interested in volunteering with NYA! We can always benefit from the time and talents of those who offer.
If you're interested in volunteering with NYA, please email rebecca@nya.ca
Alumni
NYA is accepting nominations for our Outstanding Alumni Award