The Northern Youth Abroad Outstanding Alumni Award, sponsored by Canadian North, has been presented to the following NYA Alumni for their personal achievements in their personal, professional, academic and community lives. Each individual has been chosen for demonstrating leadership, volunteerism, community-involvement and achievement of personal goals. NYA's Outstanding Alumni are role models for other youth and NYA Alumni across the north and beyond.
Please be aware that unless otherwise noted, the profiles of Outstanding Alumni are not updated and reflect the time period in which the award was presented.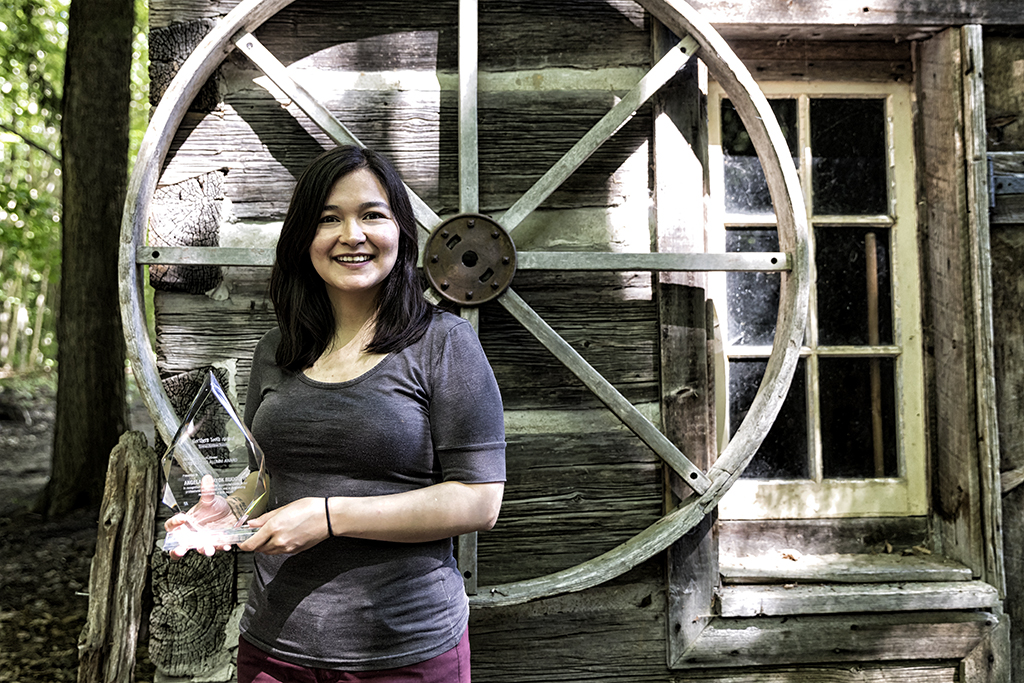 Angela Nuliayok Rudolph, 2017
Angela completed the Canadian Program in 2005 and has been very busy ever since! She graduated from Nunavut Sivuniksavut in 2007, and then went on to earn a Bachelor's degree at the University of Lethbridge, and then a teaching degree at Lakehead University. In 2014 Angela returned home to Gjoa Haven to teach at Qiqirtaq School. As an educator and researcher, Angela advocates for the decolonization of education in Nunavut. To further explore these interests Angela decided to pursue a Master's degree at the University of Alaska Fairbanks in the Arctic and Northern Studies department. Her research projects focus on understanding Inuit colonial history and exploring paths to decolonization. She is also a recipient of the Jane Glassco Northern Fellowship. In 2017, Angela has recently accepted a new position as a Policy Analyst with Polar Knowledge at the Canadian High Arctic Research Station.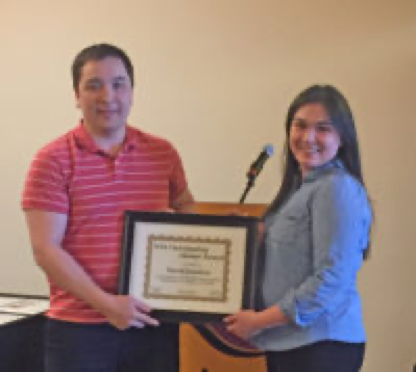 David Joanasie, 2017
David completed the NYA Canadian Program in 2001, and went on to complete NYA's International Program in 2002. He was elected in 2013 as a Member of the Legislature of Nunavut, as the member for South Baffin. He was the youngest person ever elected to this role. In 2017, he was re-elected to his position and appointed Minister of Education, Culture and Heritage, responsible for Nunavut Arctic College, and Languages. Before his election, Mr. Joanasie held positions with the Qikiqtani Inuit Association, the Government of Nunavut, and Inuit Tapiriit Kanatami. He has also attended Nunavut Sivuniksavut, Saint Mary's University and Algonquin College, and held volunteer positions in his home community and beyond.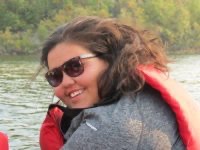 Janelle Nitsiza, 2017
Janelle completed the Canadian Program in 2010, where she spent her summer in Peterborough, ON. She notes that NYA gave her the confidence and courage to try new things. Janelle has dedicated herself to her community, working in several positions within the Tlicho Government. She has worked as a Group Leader and Assistant Manager for the Tlicho Imbe Program, and as a Socio-Economic Liaison within the Tlicho Government. Janelle has been awarded the Minister's Culture & Heritage Circle, for commitment to promoting and preserving NWT culture and heritage. She is also a graduate of the First Nation Governance and Public Administration program at Yukon College. In 2017, NYA recognized Janelle's accomplishments by presenting her with the NYA Outstanding Alumni Award.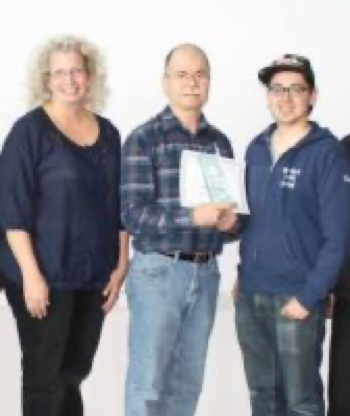 Kevin Iksiktaaryuk, 2013
Kevin first became involved with Northern Youth Abroad in 2007 when he left his home community of Baker Lake, Nunavut, to participate in the program's Canadian Phase. Travelling to Stouffville, ON, Kevin volunteered at a car dealership where he assisted the mechanics. Kevin returned in 2008 for the International Phase, spending the summer volunteering at a children's daycare in Shakawe, Botswana.
As an alumnus, Kevin has been an Orientation Camp facilitator every year since 2010. On the importance of staying involved with NYA and supporting newer generations of participants, Kevin says, "I come back to facilitate as often as I can because I really appreciate the kind of impact NYA has on our youth. It gives them the opportunity to branch out, network, and experience something they might have not been able to experience in the first place, as was the case with me. It not only allowed me to see other parts of the world and how they function, but NYA gave me the chance to see myself, and see where I came from, in a completely different perspective." Kevin has been a Board Member since 2011 sitting as Member At Large and contributes to the program in whatever way he can, including offering his technical skills to create videos and promotional materials for NYA.
Kevin completed high school in 2008 and graduated in 2010 from Nunavut Sivuniksavut's two-year program in Ottawa. Kevin now works in Baker Lake at Qulliq Energy Corporation. Starting in a customer service position, Kevin's proficiency with computers was quickly recognized and he was offered a job in the Information Technology Department. In the three years he has been with QEC, Kevin has reached the position of Enterprise Systems Specialist in which he is responsible for managing, monitoring, and supporting all enterprise software systems and related databases. Kevin also delivers support, training, and best practices for internal customers and business units, to ensure the efficient use of enterprise software systems.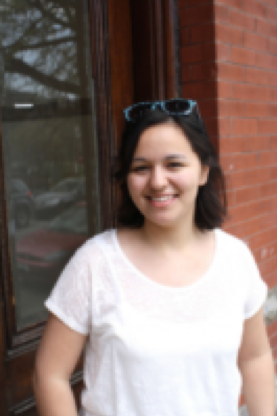 Paula Rumbolt, 2013
Paula is enrolled in the creative writing program at Concordia University in Montreal. Initially a student in the anthropology program, Paula transferred to creative writing after finding the First Peoples Studies courses did not allow for cultural change, meaning historical Aboriginal stereotypes stay the same. Having turned her attention to writing, Paula says she is using it as a tool to teach readers about the Inuit culture from an Inuk perspective. Through her writing, Paula feels she is taking a stand against social issues and injustices, while bringing attention to the traditional stories that have been passed on for genera­tions.
Paula's ultimate goal is to become a teacher to young children, and she's already laying the foundation for that, having written a set of plays in Inuktitut to help teach kids how speak the language in an immersive environment.
Paula still gives back to her community of Baker Lake. When she is home she teaches throat singing and drum dancing, and helps out with the Baker Lake Against Suicide Team.
Update: In September 2013, Paula had her first book published. The Legend of Lightning and Thunder is an illustrated account of a traditional Inuit story, directed towards children in order to promote and preserve Inuit culture in younger generations.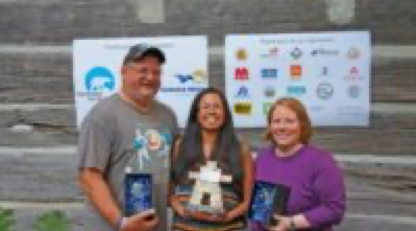 Murina Sabourin, 2012
Murina participated in the Canadian Phase in 2006 and the International Phase in 2007 and travelled to Botswana with the International Program again in 2011 as a Group Leader in Training. Commenting on her travels abroad with NYA, Murina says, "Traveling to Africa and being able to learn the culture of the San people was my most memorable experience." Since beginning the assignments for the Canadian Phase in 2006, Murina has gained plenty of experience, travel and work skills through NYA. The practical skills taught through NYA have helped her to achieve her goals, for example learning how to write letters assisted her when applying for college admittance and scholarships.
Murina has had a wealth of experiences since NYA and has demonstrated her ambition and passion for learning. Murina joined the Canadian Forces for the Raven Program and proceeded to participate in the military's Aboriginal Leadership Opportunity Year at the Royal Military College in Kingston, ON. She rounded out her military experience by completing the Regular Officer Training Program in Saint-Jean-Sur-Richelieu, Quebec. Murina left the military after 2 years, having realized her true calling was social work. Murina enrolled in the Social Service Worker program at Algonquin College's Pembroke Campus and has just completed her first year. She is currently working at the Deh Gah School in her home community of Fort Providence, NT, running a sports and academic camp for kids ages 8-11 focusing on sports, literacy, nutrition, math and fitness. Murina intends to finish the two year Social Service Worker Program in Pembroke, and return home to Fort Providence, NT, to work for a few years before pursuing a degree in social service work or education in British Columbia.
Murina recognizes the role NYA has played in helping her achieve her potential and realize that she has the ability go to college and be a role model in her community. "I always dreamed of traveling and working, NYA just made it easier for me to accomplish my goals by showing me what to do and it helped with my confidence," says Murina.    Northern Youth Abroad has helped her see that community events don't really happen unless there are volunteers to help bring the community together. Murina volunteers within her community by helping community members with writing letters, resumes and encouraging them to apply for jobs and training programs.  Thanks to NYA she has been able to enhance her enthusiasm to travel, work and learn without being scared to reach her goals. She wants everyone else in the North to see what a great program and team NYA is and how much it can help those who want to achieve their potential.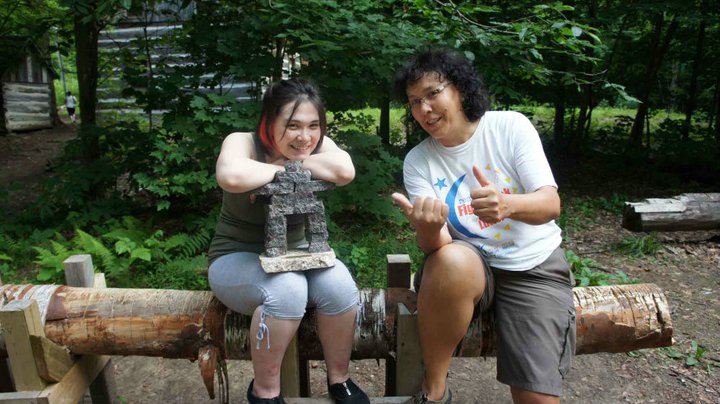 Karen Aglukark, 2011
Karen Aglukark completed the Canadian program in 2007 and the International program in 2008. Currently, she is living in her hometown of Arviat and working as a Summer Student for the Government of Nunavut in the Curriculum and Secondary Services section. This fall she will be entering into her fourth year of a Bachelor of Humanities degree at Carleton University. Since completing the International Program three years ago, Karen has started her undergraduate studies, was employed at the university as a research assistant, worked with NYA as an Alumni Summer Assistant (she was the first NYA alumni ever to become a staff member!), and has worked as a mentor for Aboriginal high school students in Ottawa. Karen also joined the NYA Board of Directors in 2011 as an NYA Alumni Member. It has been a busy three years!
Reflecting on how her experiences with NYA have contributed to where she is today, Karen stated, "I know that it is the relationship with my host–family, and the support that I received from the people I met in NYA who truly helped me to stay with my studies and get as far as I am today." Her NYA experiences have also helped her become a more out-going and confident person, and have helped her develop her communication, time management and budgeting skills. She believes that these skill sets have no doubt helped her succeed throughout her time living and studying away from home.
As for her future plans, she plans to attend law school after completing her undergraduate degree. She also hopes to begin working on initiatives that would directly benefit the communities in both Nunavut and the Northwest Territories. To summarize, Karen said, "My entire NYA experience has shown me that the boundaries I make for myself are not restrictions, but goals waiting to be reached and surpassed."
Update: In 2014, Karen was elected as Chair of NYA's Board of Directors, becoming the first Alumna to hold that distinguished position. Karen is living in Iqaluit, working for the Government of Nunavut as a Research/Policy Analyst and attends NYA's Orientation and Re-Orientation sessions each summer as a facilitator.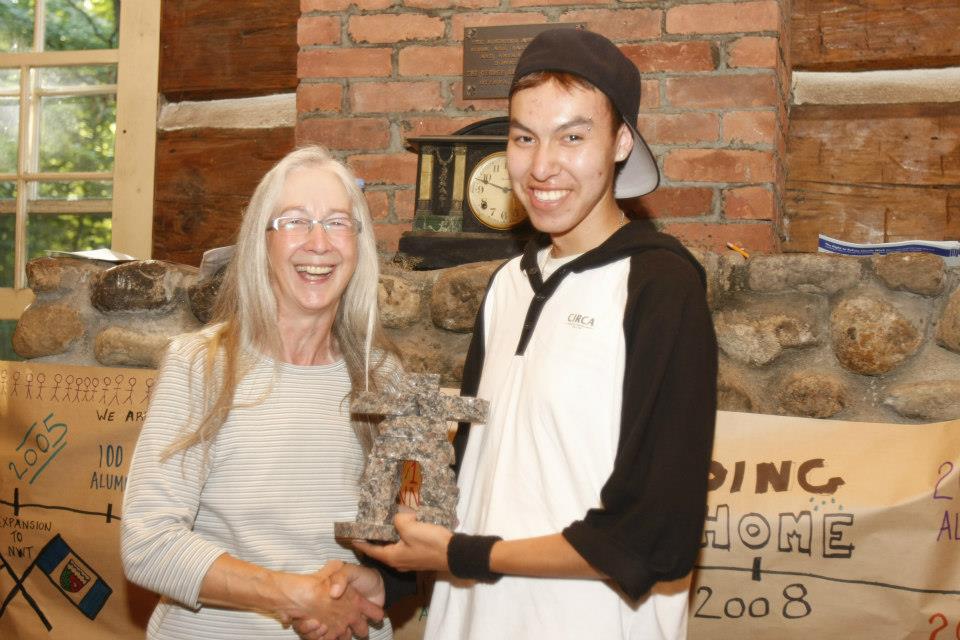 Stevie Nande, 2010
Stevie is from Fort Liard, NT, and first participated in NYA's Canadian Program in 2008. He completed the International Program in 2009, and the following year became the first male recipient of the NYA Outstanding Alumni Award.
Northern Youth Aboard has changed Stevie's life dramatically. He gained the confidence and independence needed to participate in a Canada World Youth program which took him abroad for 6 months in 2011. He enjoyed the new skills and perspective he acquired through his first travels with NYA, and enjoyed meeting many new people from different communities. Additionally, Stevie has achieved many things he never thought possible, such as graduating from high school and immediately enrolling in a post-secondary program. Volunteering in Fort Liard has also changed his life and he continues to demonstrate an effort to contribute to his community.
After Stevie finished the NYA program, he gained the confidence he needed to open up to the community. Aware of his potential, Steve continues to challenge himself and works hard to meet his personal life goals. He enjoys acting, and is currently enrolled in a two year Theatre Arts Program at Algonquin College in Ottawa, and is halfway through his first year.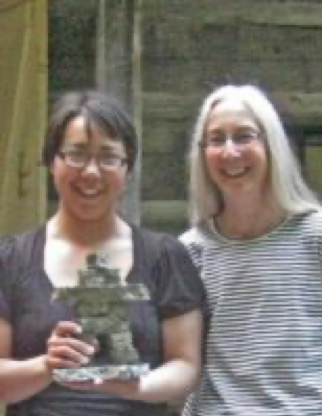 Denise Maliki, 2009
Denise is from Naujaat, Nunavut. She was a Canadian Program Participant in 2004 and an International Program Participant in 2005.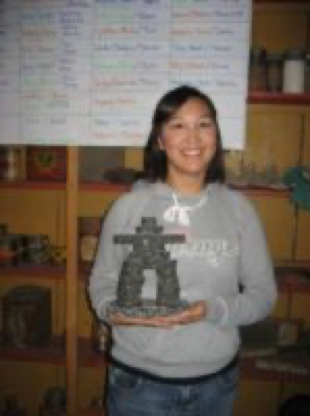 Dianne Iyago, 2008
Dianne is from Baker Lake, Nunavut. She was a Canadian Program Participant in 2004 and an International Participant in 2006.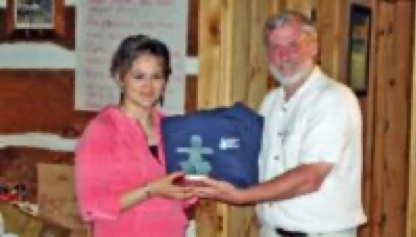 Gloria Kowtak, 2007
Gloria is from Rankin Inlet, Nunavut. She was a Canadian Program Participant in 1999 and an International Participant in 2000.