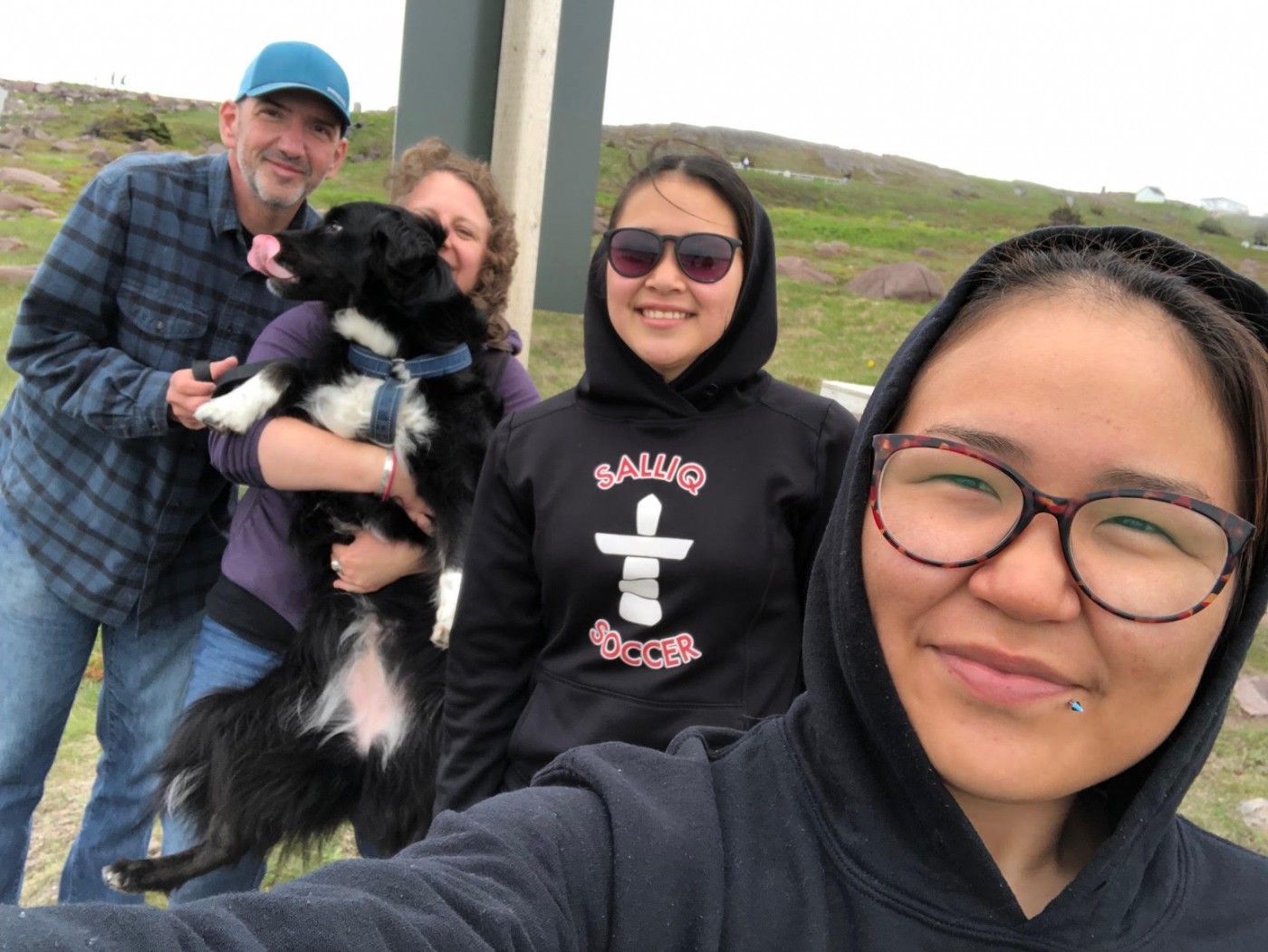 Host Families play an essential role in the program by supporting participants day-to-day and including them in family life. Read below to find out more about what's involved in becoming a Northern Youth Abroad Host Family.
Applications are now closed for hosting in 2020, and will re-open in 2021.
If you would like to be notified in the future for when applications open, please email kira@nya.ca, or follow us on Facebook for our announcements.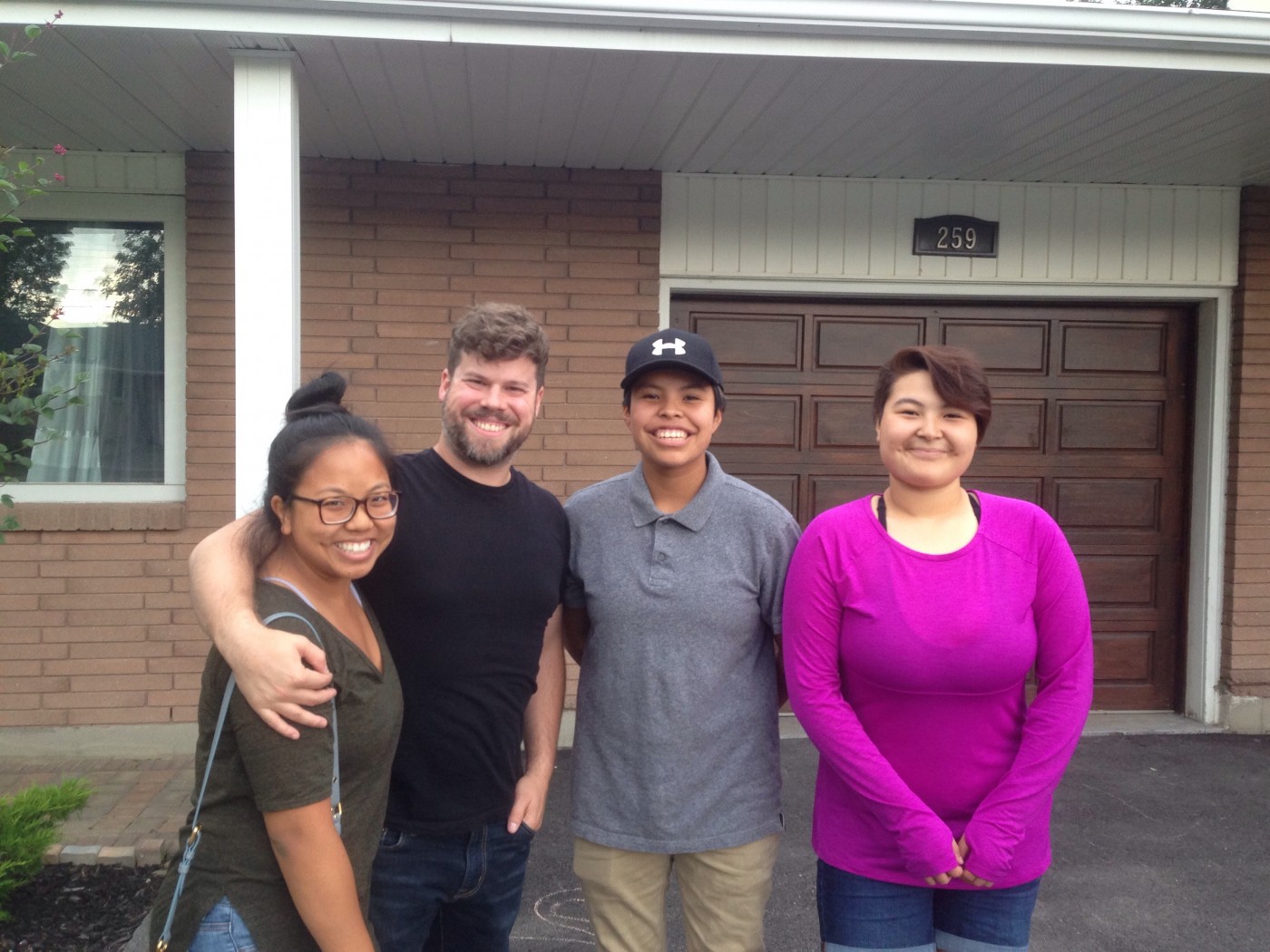 Why host with NYA?
Have an unforgettable summer
Learn about Northern Canada
Support youth as they expand their horizons and reach their goals
Make a lasting impact in the life of the youth you host
Explore your community from a new perspective
Gain access to an incredible network of NYA volunteers, staff, and stakeholders from across Canada
Have fun!
When would I be hosting?
For five weeks, from July 7th- August 7th, 2020.
Who can be a Host Family?
Anyone who is supportive of the youth we serve!
People from a variety of backgrounds and family makeups – we have had Host Families who are single individuals, couples with kids, retired couples, LGBTQ2S couples, Indigenous and non-Indigenous people.
Families who have enough time to spend with the youth on weeknights and weekends
Families who live in any of Canada's provinces, ideally in a city that is not too rural nor too busy and overwhelming
Families who are able to accommodate two Participants, each with their own beds (they can share a room)
All members of selected Host Families aged 18 and older must submit Criminal Record Checks including Vulnerable Sector Screening to NYA prior to hosting.
Who is being hosted?
NYA Participants are youth aged 15 to 20 from Nunavut and the Northwest Territories. Committees of volunteers interview each applicant and select the participants. NYA selects youth using a wide range of criteria, aiming to offer opportunities to those who could benefit most from participating. We look for youth who may have limited previous travel experience, a potential for growth and leadership capacity, and a desire to complete the NYA program components. This year, 200 youth applied to the 2020 Canadian Program competing for only 40 participant spots.
Once accepted to the program, Participants complete NYA assignments which include exploring their skills and interests, setting up fundraising events, and volunteering in their communities. The assignments help participants identify their strengths and goals in preparation for the work and travel components of the program. In addition, each Participant is required to submit a Criminal Background Check and Medical Form prior to travel.
Why do the Participants get placed in pairs?
Each Host Family gets matched up with two Participants, who will be of the same gender and normally from the same territory. Pairing the youth helps build a support system for the Participants in which they have a buddy from the program to travel with and share their experience. It helps the youth feel more comfortable, confident, and build life-long friendships.
How will the youth spend their days?
The participants will volunteer 7 hours per day at a work placement in your community. We always appreciate suggestions from Host Families of possible volunteering placements, but it is our job to set these up in advance of the placement. Each youth will be expected to volunteer 35 hours per week, with evenings and weekends free to get involved in local summer activities like sports, festivals, sightseeing, etc. Work placements offer participants the opportunity to acquire some basic skills and hands-on experience in a chosen field of interest. This experience will help the participants explore their own career aspirations and ideally inspire them to pursue the schooling, training, or apprenticeships necessary to reach their goals. Participants will also have a Summer Assignment Pack to complete while staying with you (sort of like homework).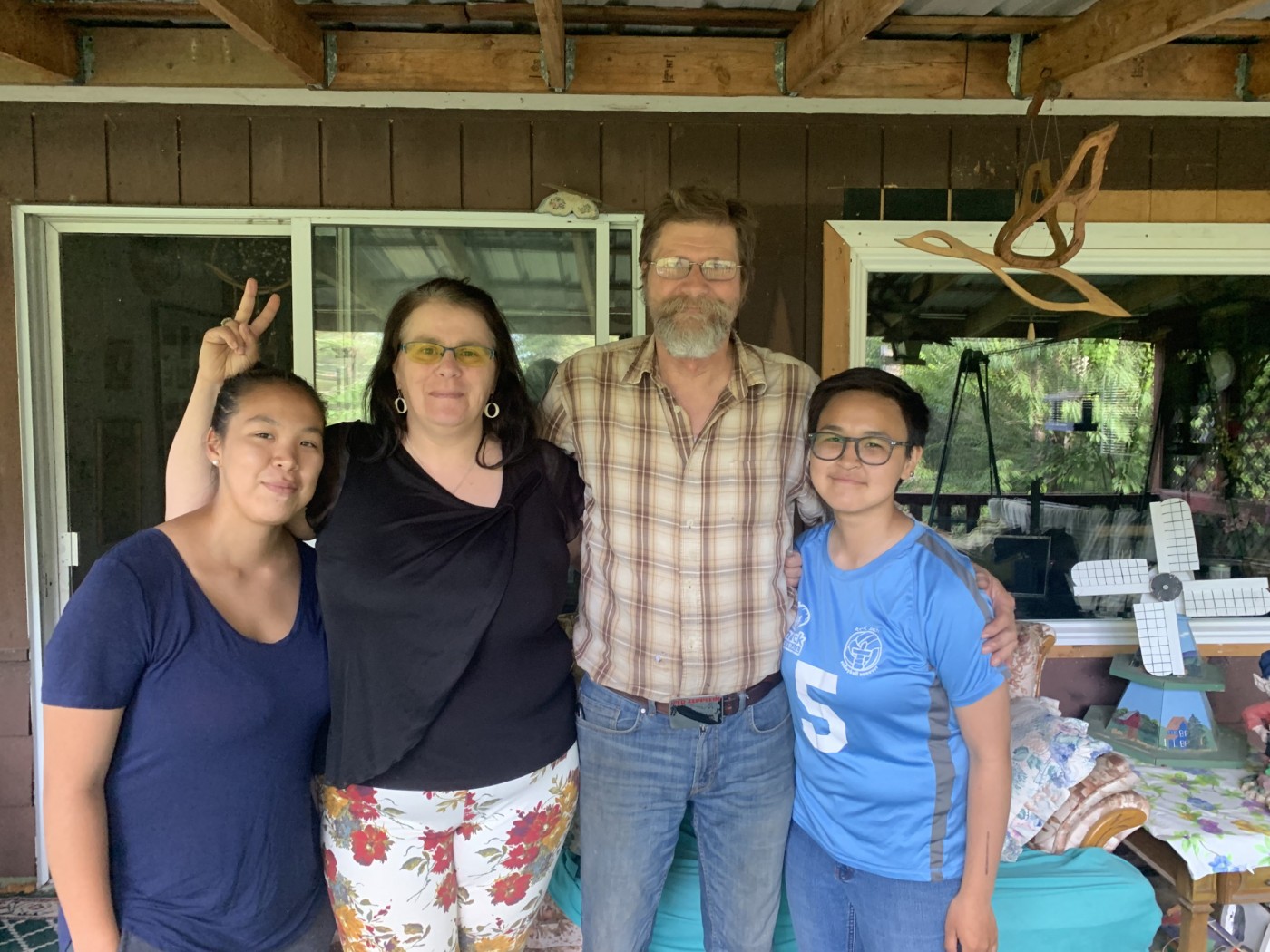 What are the responsibilities of a Host Family?
Treat the Participants like family
Try and give them opportunities to be engaged in your family life and in the community
Provide a warm and respectful environment for everyone
Provide meals and some transportation (the Host Family Stipend covers some of the costs of this)
Be understanding of different cultures
Understand that the Participants are teenagers, and have the challenges and needs that come along with this age group
Be able to set clear boundaries
Support Participants as they deal with homesickness
You must respect and help enforce the behaviour guidelines that Participants agree to, including Participants abstaining from alcohol or drug consumption
Have fun!
Above all, enjoy the experience! This is a wonderful opportunity for connection and cultural exchange, both for the Participants and your family. While in southern Canada, many previous NYA Participants have enjoyed taking part in weekends at the cottage, family reunions, going to concerts, live theatre, and even a trip or two to see nearby attractions. Host Families have also found it to be an enriching and rewarding opportunity to learn about northern cultures and lifestyles while providing life-changing experiences for the youth staying in their home.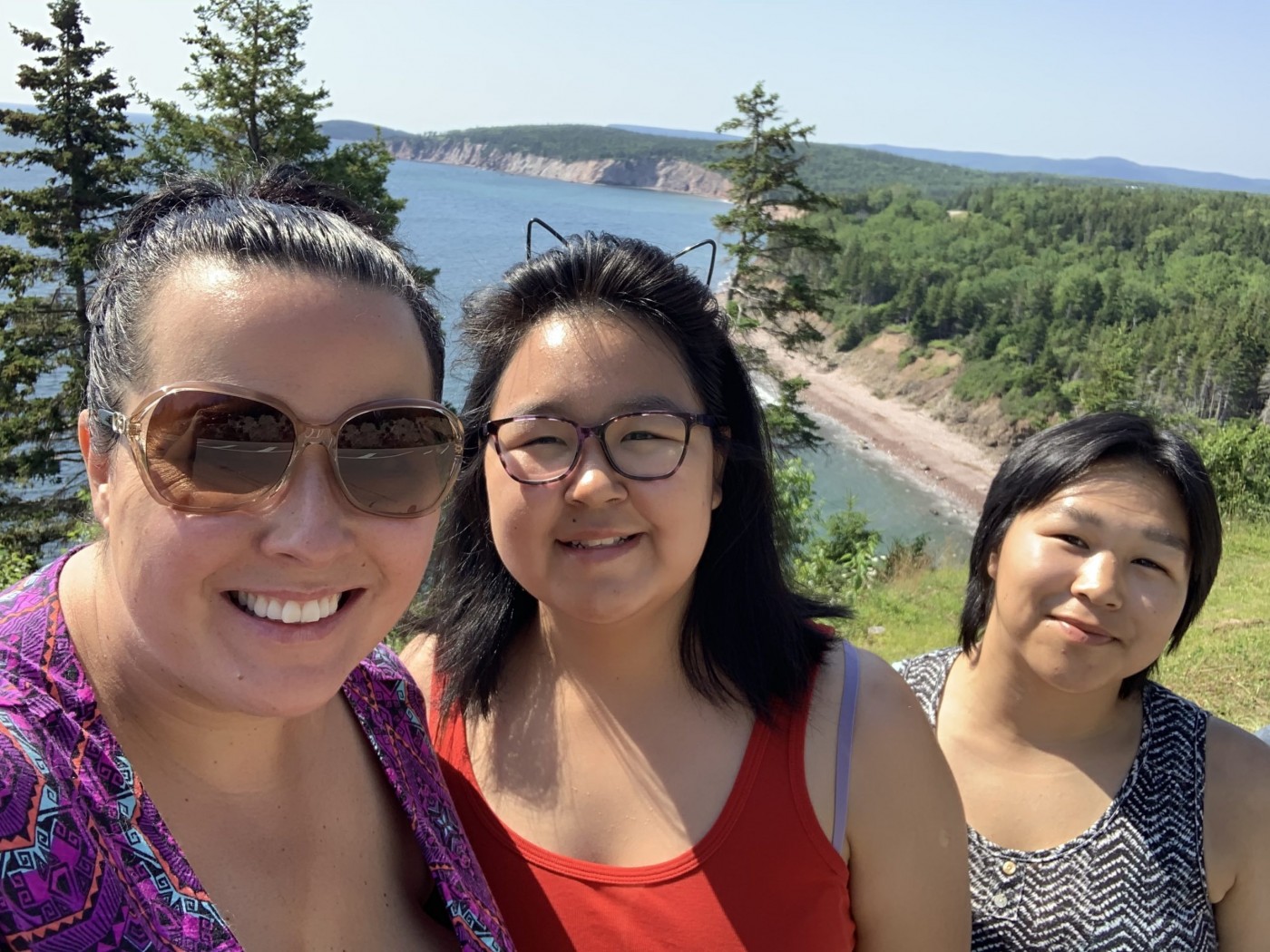 What support can Host Families expect from NYA?
A thorough handbook that outlines what to expect, best practices, and details about the placement
A training call with the opportunity to ask any questions you may have
Access to detailed information, including information about your Participants, where they come from, and any foreseeable circumstances
Regular check-ins from the NYA Staff, and access to the Staff during the day via phone or email
Access to a 24/7 emergency line, forwarded to an on-call NYA Staff
An in-person visit from NYA Staff during the summer
Access to the entire NYA team, who are there to help you along the way
The Host Family Stipend, to help cover costs of the Placement
Additional funds to help cover additional costs (like gym passes or bus passes)
Access to the network of other Host Families, who you can reach out to if you'd like
Access to an on-call Program Counsellor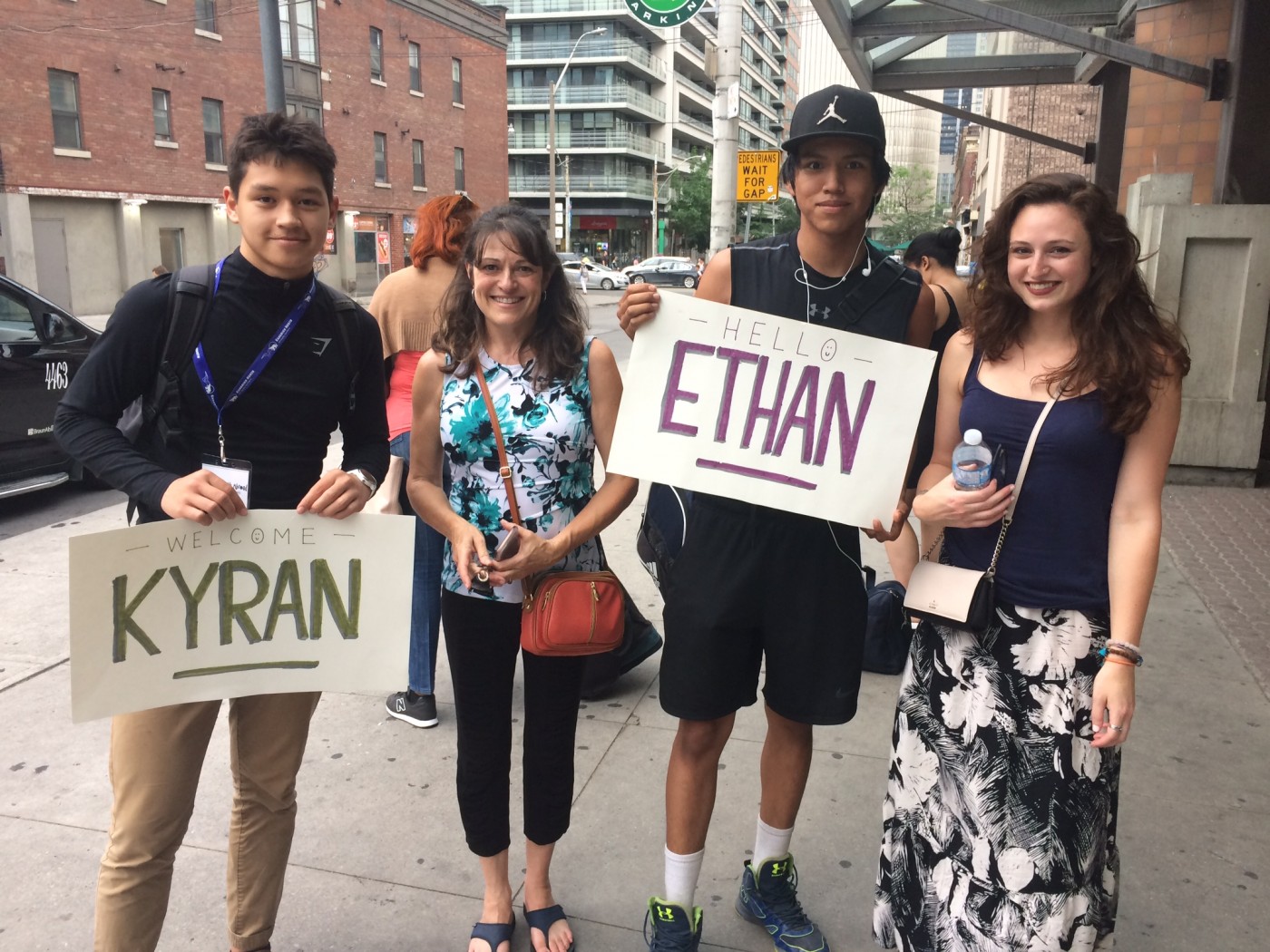 What is the Host Family stipend?
This is a volunteering opportunity; however, NYA Host Families will receive a stipend of $300.00 per week for hosting the two participants ($150 per participant per week) to help offset some of the costs of room and board. Host Families will receive their stipend in a series of post-dated cheques – one for each week of hosting. Participants are each given a $40 weekly allowance from NYA. An allowance is for the discretionary use of each Participant to allow them to buy souvenirs, treats, movie tickets, etc., and is not to cover living or work expenses. There are additional funds available for sports and recreation, as well as work placement expenses such as bus passes, clothing, and equipment. Should extraordinary expenses be encountered for living or work-related costs, the Host Family may request additional support from NYA.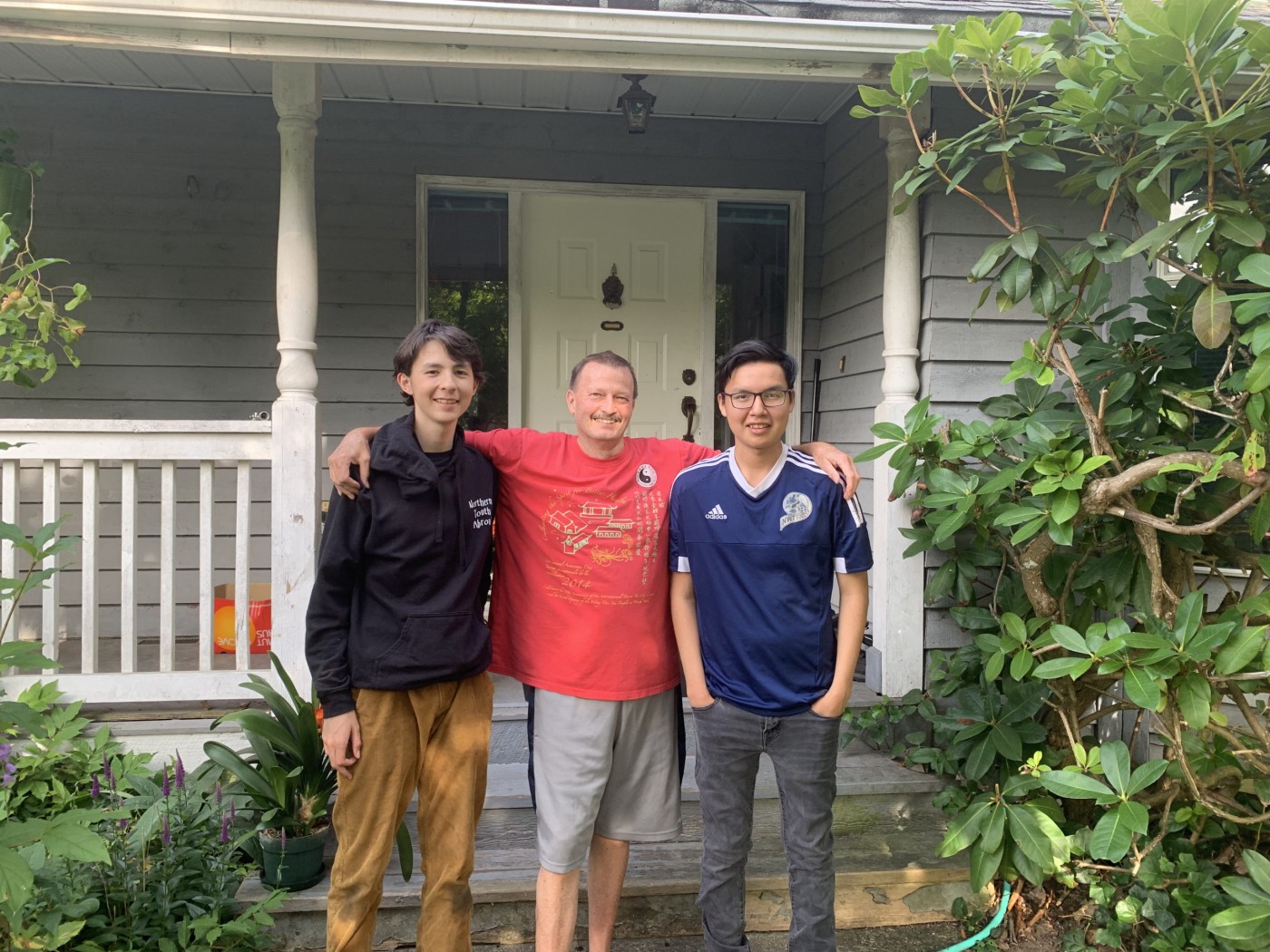 What is Orientation & Re-Orientation?
Before travelling to stay with their Host Families, all participants fly to Ottawa and gather as a group in an outdoor camp setting for six days of Orientation. This is a fun and busy time for staff and Participants. Participants arrive excited and nervous about the experience ahead. Throughout the six days, the Participants build friendships, develop new skills, and learn about strategies for coping with the challenges they may face while living away from home for the first time.
Facilitators guide participants through sessions on goal-setting, culture and adaptation, job preparation, problem-solving and conflict resolution, basic first aid, swim-to-survive training, communication and leadership, and health and safety. Participants also have the opportunity to do some fun activities in Ottawa.
Similarly, at the end of the five-week placement with their Host Families, all participants travel back to Ottawa again for four days of Re-Orientation. Participants have the chance to debrief their summer experiences, reflect upon their personal growth, and share stories with each other. Facilitated sessions assist them in exploring how they can continue to develop their skills by getting involved in their home communities. Participants then fly home and continue their program involvement until the end of October with the completion of their fall assignments.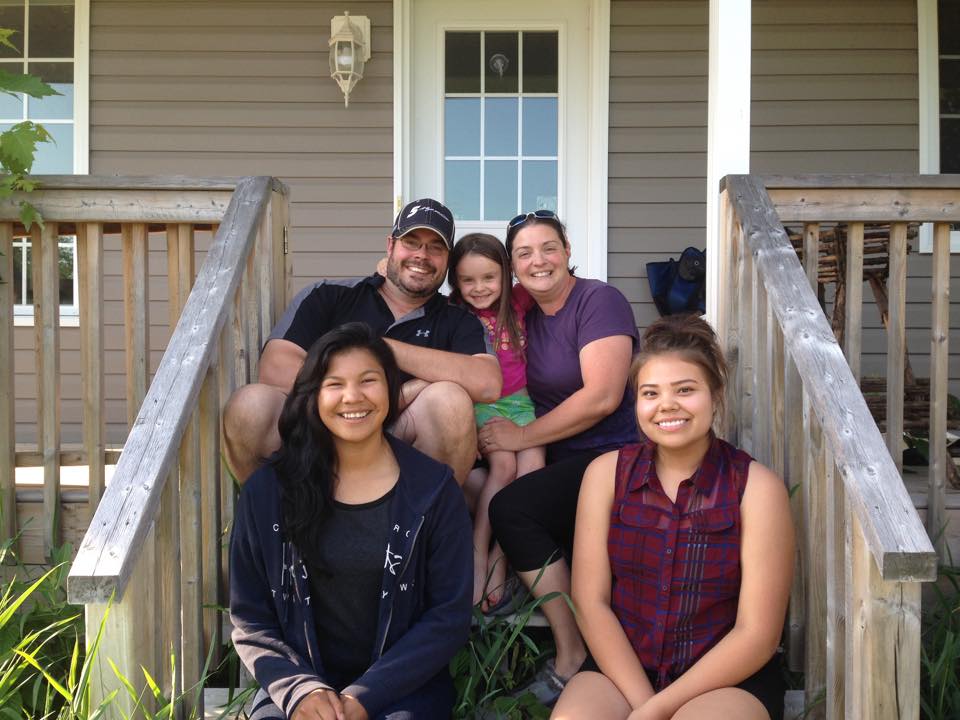 What are the impacts of Northern Youth Abroad?
Earning nine high school credits for completing the Canadian Program and being on the path to graduating high school.
Significantly higher than average high school graduation rates among NYA Alumni.
Increased interest in attending post-secondary education.
Improved self-confidence and independence.
Increased leadership and team skills.
150+ hours of volunteer experience per Participant and increased job skills and career awareness.
Individual support of youth by Mentor, Staff, Workplace Supervisor, Program Counsellor.
Increased awareness of one's own strengths and goals.
Development of critical thinking and problem-solving skills, resilience and good decision making.
Encouragement of healthy lifestyle choices.
Exchange among youth from different Northern communities.
Strengthened cultural identity.
Sharing of cultures between Northern and Southern Canada.
Increased community engagement.