Program Overview
Open to: youth ages 16-22 who have completed NYA's Canadian Program
NYA Next is NYA's newest program, starting in 2016. NYA Next works to revisit, reinforce and build upon themes and lessons of the Canadian program by promoting education, personal growth, cultural awareness, and career preparation. The program is individually tailored to the interests and goals of each youth and prepares youth to become more confident, independent, and prepared for their next steps.
Similar to other NYA programs, NYA Next begins with several months of preparation and assignments completed by Participants in their home community. In July, Participants travel to Ottawa to take part in a week-long orientation camp that provides a foundation of skills to help them prepare for the summer.
After Orientation, participants move to Algonquin College where they will spend the next five weeks. Participants live together in student housing and will experience an environment similar to a post-secondary student. They will also volunteer, participate in a construction course, and complete a self-directed Personal Learning Project. The youth learn how to work and live together as a team, while building independence and life skills. Participants conclude their summer with a Re-Orientation week before returning their home communities to share their experiences with their communities, families, and friends.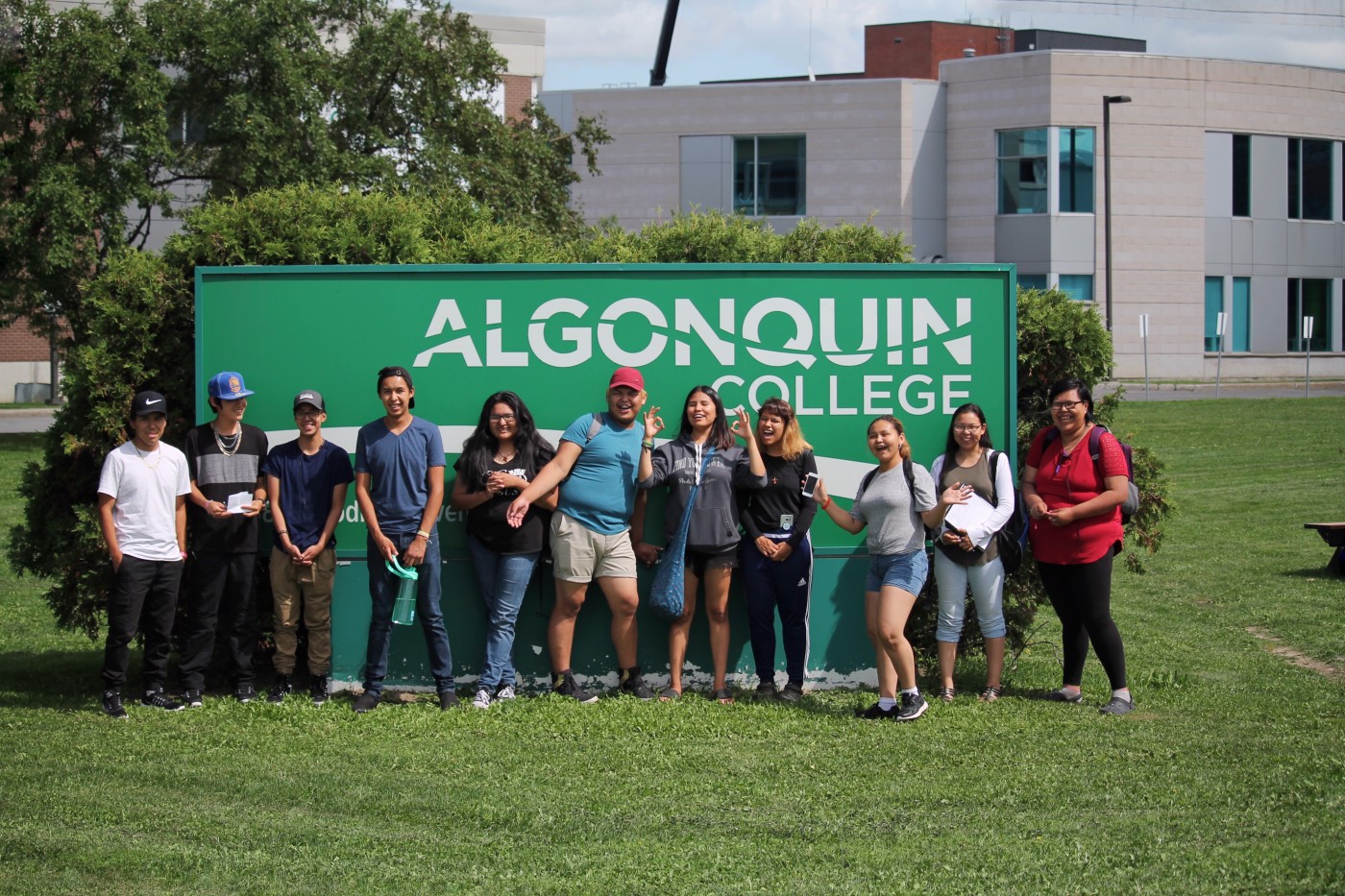 Areas of Focus
NYA Next focuses on:
A Personal Learning Project (a self-directed project in an area of interest)
Construction Trades Training
Volunteer Work and Service Learning
Career Options and Pathway Exploration
Life Skills, Leadership and Group Living
Individual Coaching and Goal Setting
Healthy Lifestyles/Sport and Recreation
Cultural Exchange and Presentation Skills
Participant Benefits
Participants of NYA Next receive:
Up to 9 High School Credits
Experience living on a college campus
One-on-one career and education exploration
Updated First-Aid Training
Experience in Construction Trades
Sessions on Post-Secondary Options and Preparedness
Career Preparedness
150 Hours of Volunteer Experience
Presentation and Public Speaking Practice
Cultural Awareness