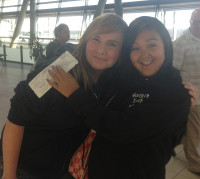 Rebecca Bisson
Executive Director
Rebecca joined NYA as a Program Officer before being named the organizations first Program Director, now Executive Director. Building on her background in working with youth, program development and organizational management NYA has provided the perfect environment for her to play a meaningful role in a small organization with big plans and a huge heart.  Through NYA Rebecca has been a part of 14 Programs with 435 Participants (she can name them), had the chance to travel all across the North and beyond, and work with the most incredibly talented, passionate and dedicated people she can imagine.
As Executive Director Rebecca oversees the day to day operations of NYA, works closely with the Board of Directors and a variety of other stakeholders, takes Participants out for ice cream and makes really pretty spreadsheets.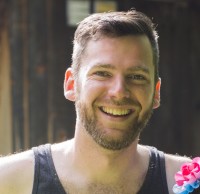 Nick Pelletier
Program Officer
Nick holds a bachelor degree from Brock University. Graduating in 2006 with an Honours Degree in Business Communications, he spent the subsequent three years gaining experience working in Retail Management and Economic Development before joining NYA in 2009. Since becoming a member of the NYA team, Nick has travelled to both Nunavut and the Northwest Territories to represent NYA at events, conferences and meetings in a number of communities.
Nick is involved in program delivery and works directly with NYA's participants throughout the program cycle. He is active in providing support to participants preparing to travel and engages with alumni in order to help them stay connected to NYA and achieve success. When not directly engaging with participants and alumni, Nick is responsible for many of NYA's funding files and stakeholder relations. In his spare time he enjoys wood working and spending time out doors.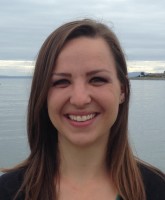 Kira Zanyk Davey
Program Officer
Kira started as a Staff Member with NYA in 2010 and appreciated the opportunity to return to the organization in January, 2012 after graduating from Queen's University with a Bachelor of Arts Honours Degree in Global Development Studies. She also participated in the Trent-in-Ghana Program in 2009/2010, a year-long study and work experience program, during which she completed an internship with a human rights and environmental organization.
Building on her previous experience in the non-profit sector with youth-led organizations, Kira has enjoyed working directly with NYA Participants, supporting volunteers, and coordinating host families in her role as Program Officer.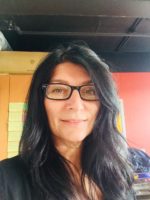 Penny Dominix
Administrative Assistant
Penny joined NYA after more than two decades living in Iqaluit, where she worked in the Registrar's Office at Nunavut Arctic College. Bringing her extensive experience in administration coupled with a passionate interest in student success, Penny supports NYA's day to day administration. She feels lucky to maintain such a strong connection to the North since moving to Ottawa, where she lives with her youngest son Koby, and two pugs.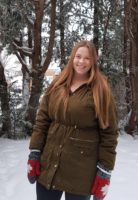 Alissa Dotto
Program & Communications Assistant
Alissa joined the NYA team in 2017 while she was a student in the Carleton University 's Bachelor of Commerce program. After spending two summers with NYA as a Summer Program Assistant and graduating from Carleton, she returned to school at Algonquin College to complete a post – grad in Brand Management. While in school, Alissa continues to work with NYA supporting the program and providing communications support. She is passionate about the work that NYA does, and spends her free time outdoors – usually working on her photography.