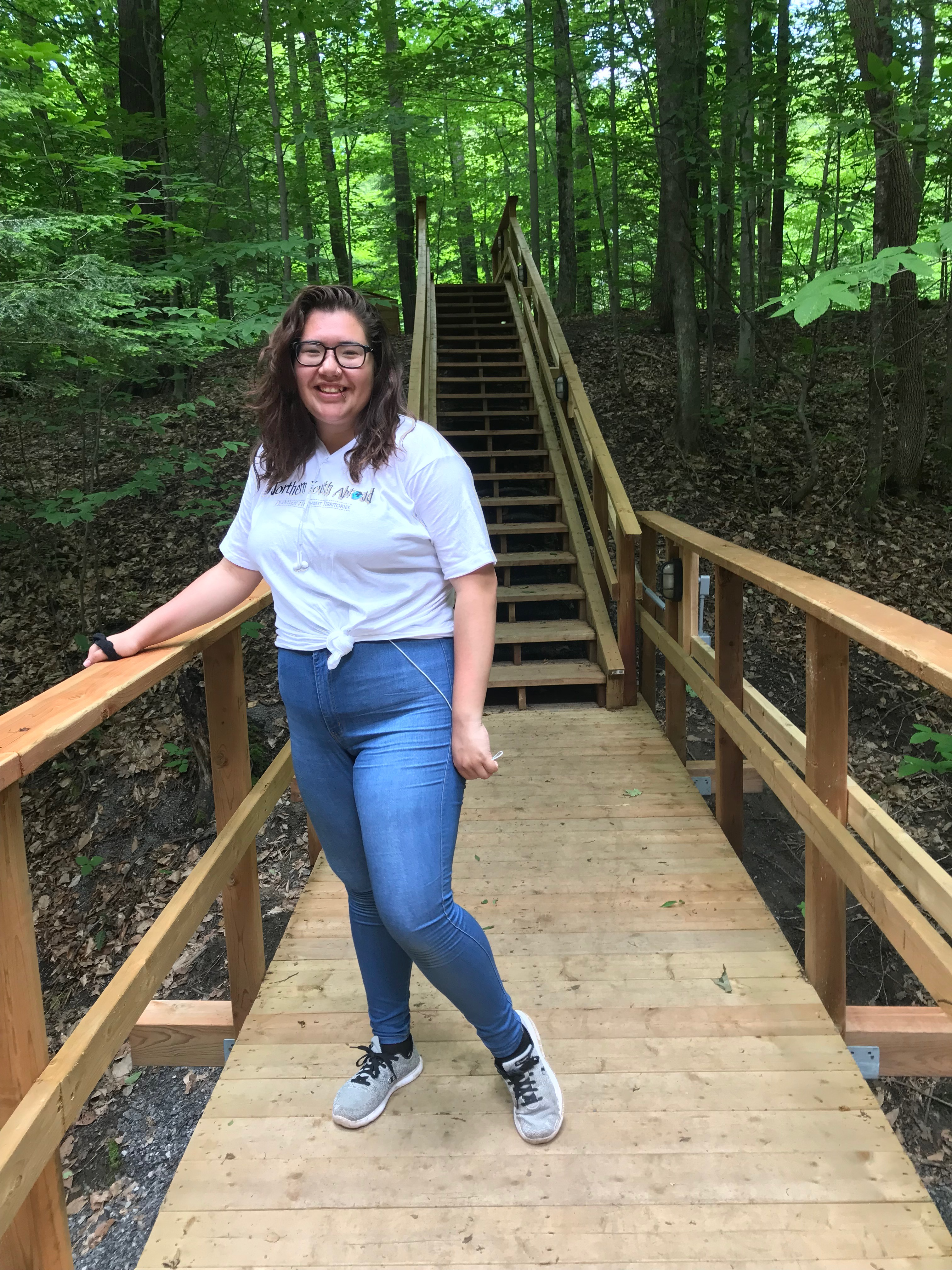 My name is Carmen Flunkie, I'm 17 years old and I live in Whatì, NT. I'm a part of this year 2019 Northern Youth Abroad (NYA). A big thank you to everyone in my community that helped me get here. And also to the NYA staff for their support.

My experience during this program started pretty chill meeting new friends at camp and learning their culture. Through long flights, I finally got to my host community. It started off okay with working at the thrifty boutique with great staff, but then things got a little hard at my summer home due to lack of communication with the family. It made things so hard for me that I wanted to go home. With the help of the NYA staff, we were able to sort out a solution.
I've gotten to tour around big cities, go to powwows, have fun and do things I'll always remember. I am with a caring and loving host family. We've already done so much together in the past week now, swimming to cruising around and having a bunch of laughters.

With all this travelling and trying new things, it brought me to get along better with my buddy and know her as an individual person. With all this on our back and the stress that me and my buddy has been through, we still managed to stay in the program and finish strong together. With the help of friends and family, we're going to complete our summer goal and see our friends and family once again. 

Being an NYA participant made me realize how different it is living in the south from the north. My experience and my summer are going great and I don't regret staying. 

Thank you for taking the time to read this blog.