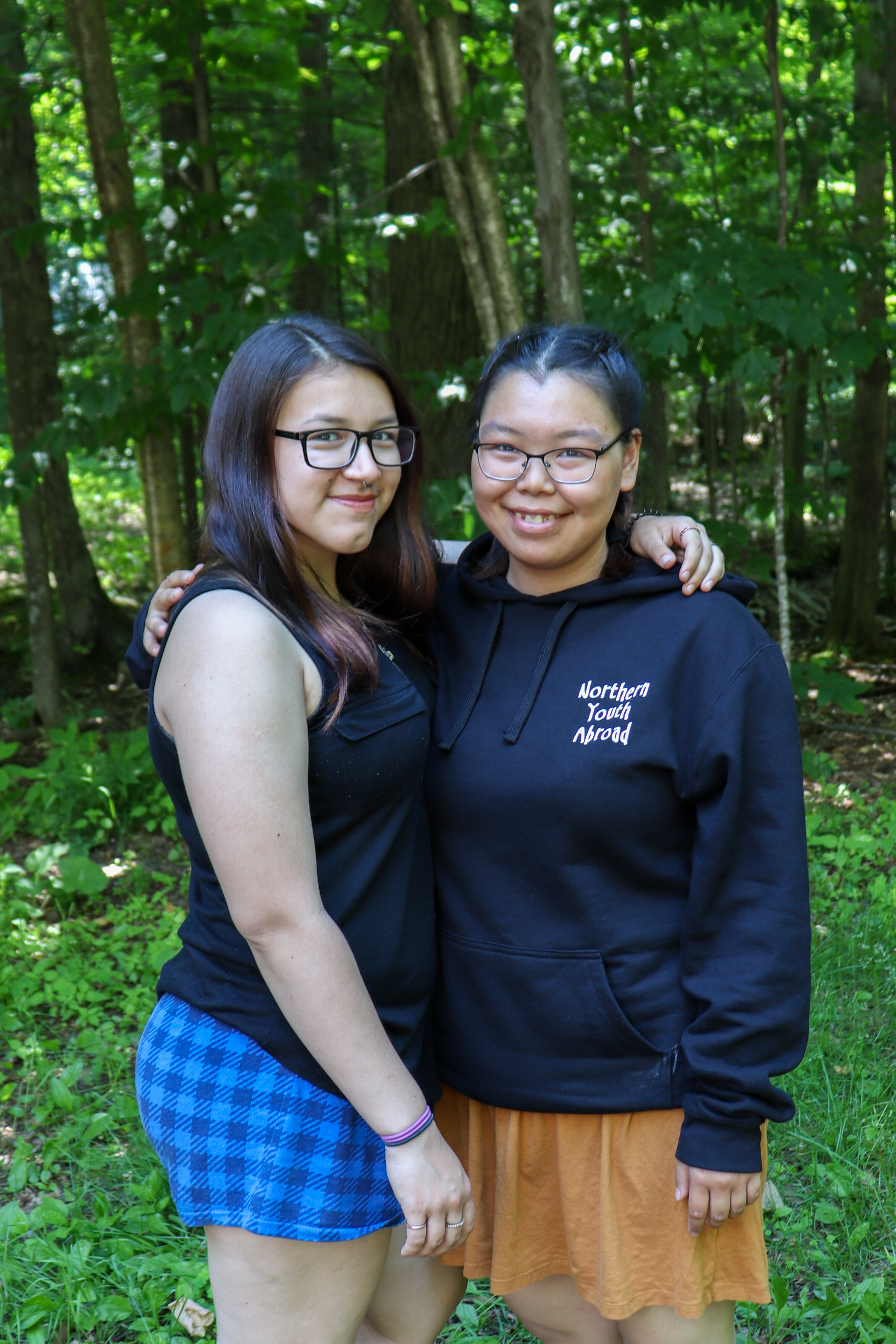 My name is Enoosie Allen and I am from Kimmirut, Nunavut. And I am a participant in the 2019 Northern Youth Abroad program. Thank you to everyone who supported and fundraised with and for NYA.
My placement buddy is Tonya Kenalogak and our host community is in Alma, New Brunswick. The community is so small, but the landscape is beautiful. There are lots of fun things to do in Alma such as hiking, kayaking, swimming, canoeing and a lot of other fun activities going on in and around the community. Alma is known for having one of the highest tides in the world. Alma is also the place where Molly Kool was born and raised, Molly Kool is known for being the first female sea captain in North America.
This summer I have volunteered to be working with the Fundy Guild National Park, working in the gift shop and sometimes planning and helping with different activities. I will also be doing different arts and crafts at The Devil's Loft with two local artists in the community.
I enjoy spending time cooking, hiking and having camp fires with my host family Ryan, Becky, Oliver, Anita and Rosie. They are such a busy family, but still make time to play board games, take us out to the cafe, drive us out to Sussex or st.John to do some major shopping, and driving us to sports, stores, restaurants etc… I am loving this experience so far, it is opening my eyes for possibilities in the future.
And I am so thankful for the NYA staff, you've helped me become a better version of myself. Thank you!