Hi, my name is Jeannie Kalluk. I'm 16 years old and I'm from from Baker Lake, Nunavut (the centre of Canada). I've been in Halifax, Nova Scotia for about 3 weeks now and I'm loving it here. It's so different than my community back home.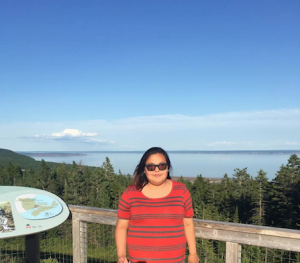 My work place is Hope Blooms. It's a place where you grow plants and make homemade dressing. We also spend time with children aged 10 and under who always help out with the garden. Some days we have a garden night. This is when a group of all the children and staff of Hope Blooms do some activities and then water plants together. I love working there because its all about children and planting fruits and vegetables. I'm happy to be part of the Hope Blooms team.
I've been out of community before and I was homesick. However, while being part of Northern Youth Abroad, I haven't been homesick. I think it's because I'm doing so many fun activities.
Anyways, I'm so proud to be part of Northern Youth Abroad.
Sincerely,
Jeannie Kalluk