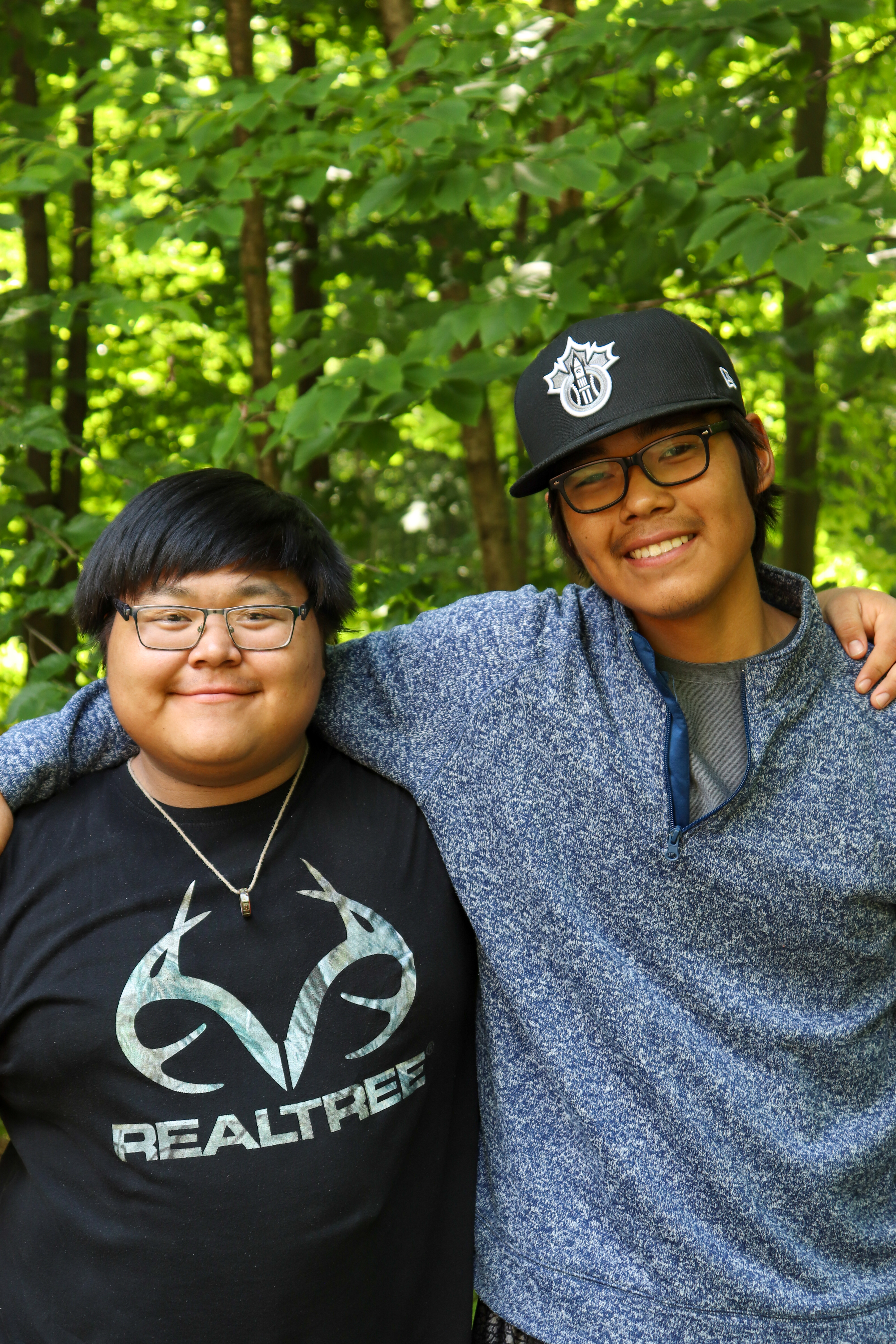 Hello, my name is Johnnybou Taukie, I am 16 years old and I am from a small community called Cape Dorset. It sits south of Baffin Island in Nunavut. I am one of the many participants in the Northern Youth Abroad program. First of all, I would like to thank all of the people that have supported me throughout this amazing journey.
The first week of this program was life-changing! I met some very nice and heartwarming people, I made some life long friends and created bonds that will never be broken. I find other peoples cultures to be pretty interesting and cool. Getting to meet new people was the best part of this program, the staff is very nice and loving. While I was at orientation the people there helped me come out of my shell, they opened up my eyes and gave me hope. 
They will always be in my heart. After orientation, all of the participants spread out all over Canada to try new things and explore new places. I was placed in Windsor, a city south of Ontario. when I first arrived in Windsor I was warmly welcomed, we started off slow but each and every day we spend together, we became closer and closer. We are family and we have each other's backs. 
At my work placement, I volunteer as a camp counsellor at the University of Windsor. I love working with the kids and hanging out with my co-workers.
In my spare time I love going out for walks to the park, visiting the mall and doing things I wouldn't be able to do back home like going to the water park. There were times when I went through some "low" times, my gears were grinding and I didn't know what I was doing, all I have to do is move on and have as much fun as I can. I have the adventure to go to.
Overall participating in this program made me feel better about myself and made me an ongoing person who likes to try new things. I made unbreakable bonds with people and like I said this program really opened up my eyes and helped made me the person I am today. I highly recommend it will prepare you for the future, you will meet new people and you're gonna have one crazy adventure. 
Thank you for reading my blog.