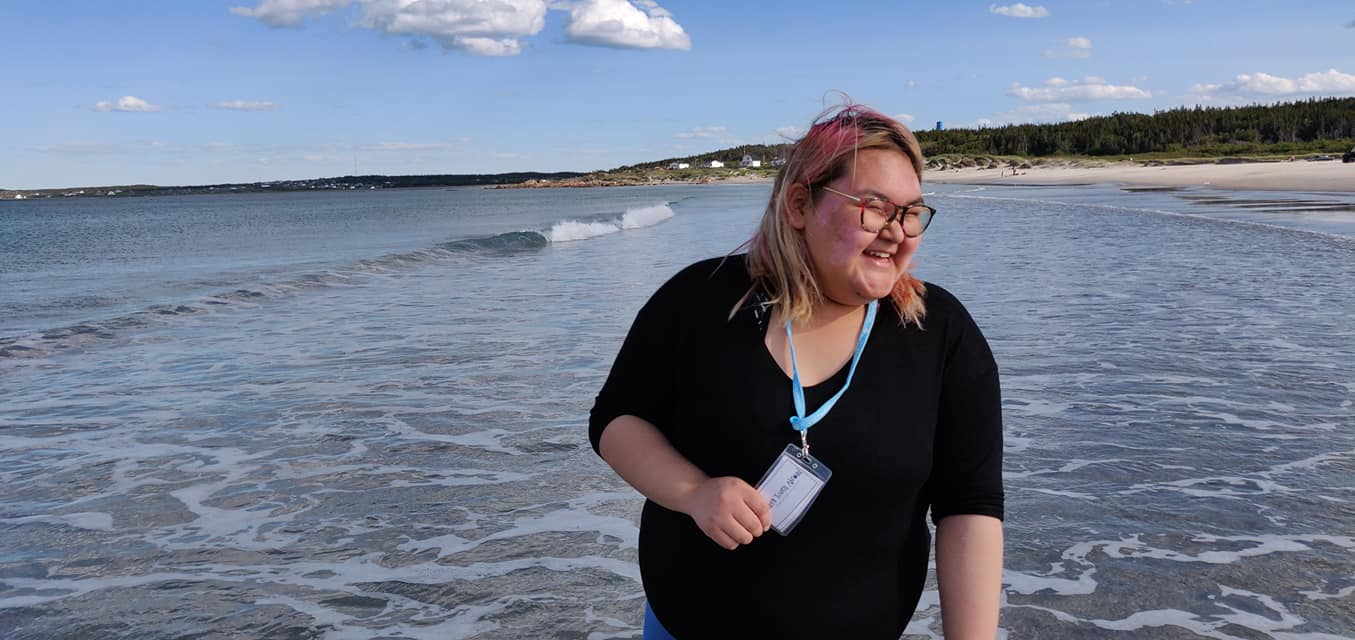 My name is Sky Kalluk. I am 18 years old and I am from Resolute Bay, Nunavut. I am placed in Flatrock, Newfoundland. My placement buddy is Renee Okalik. I am a participant in the 2019 Northern Youth Abroad Canadian program.
My work placement is a BNB Farm in Pouch Cove, Newfoundland. I fed baby goats, planted some flowers, walked dogs, met a lot of people from all over the world, and made a lot of jam and cakes out of rhubarb. Working with animals this summer made me so happy. Rhubarb is an interesting fruit. It's so sweet but it's good when you don't have a lot and there's a lot of it here. My bosses name is Elke and she's from Germany.
I love my host family. My host parents are Willow and dave Anderson, host brother is Dexter and they (as in Willow and Dave) adopted him from Arviat Nunavut and he is 2 and a half years old. He is so cute, I'm going to miss him. I've only met Dave briefly because he works on a ship during the summer and he left two days after Renee and I arrived. I love being around them so much. They make me feel I'm home. I'm going to miss them so much.
Some fun things I did over the summer were going to a camp for adopted Inuit babies in Lewis Porte and met a lot of good people, went to a beach in Lumsden for the first week we were in Newfoundland.
Being a part of NYA 2019 has been fun. This program helped me with a lot of things like being more social, my mental health, I feel happier now, and going to work on time.
I want to thank everyone who helped me and thank everyone who supported me, and my host family for looking after me.