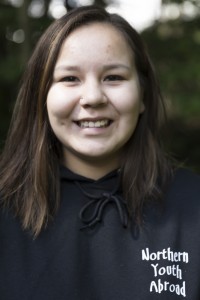 My name is Skye Boucher and I am a 2017 Participant in NYA's Canadian Program. My placement is in Abbotsford, B.C until July 30th, and then I go to Sooke, B.C for the last 10 days of my placement. I was a couple days late to Orientation in Ottawa because my high school graduation, convocation, and prom were on June 30th, so I had to travel by myself on the following Saturday. I did not mind traveling by myself, I was a little worried I would miss a flight and be stranded somewhere for a few hours, but luckily I made it. I had a good time at Orientation, I was definitely anxious to come to my placement because it has been a long time coming.
I take the bus to and from my work placement which is at a heritage site. It is a home of one of the pioneers that came to Abbotsford. His name was Joseph Trethewey and his Lumber company became the biggest employer in B.C and the third biggest employer in Canada during its time.
My host mom bought me a pass for the Rec Centre here so I can use the facilities like the weight room and pool. Last weekend I got to go to Vancouver to visit one of my friends from home who lives there, which was really cool. She took me swimming in the valley and to some waterfalls.
I love it here, I am considering coming back to B.C for my second year of college, depending on how the rest of the summer goes and how my first year goes. I've had a good experience here so far, and I can't wait to hear about everyone else's!