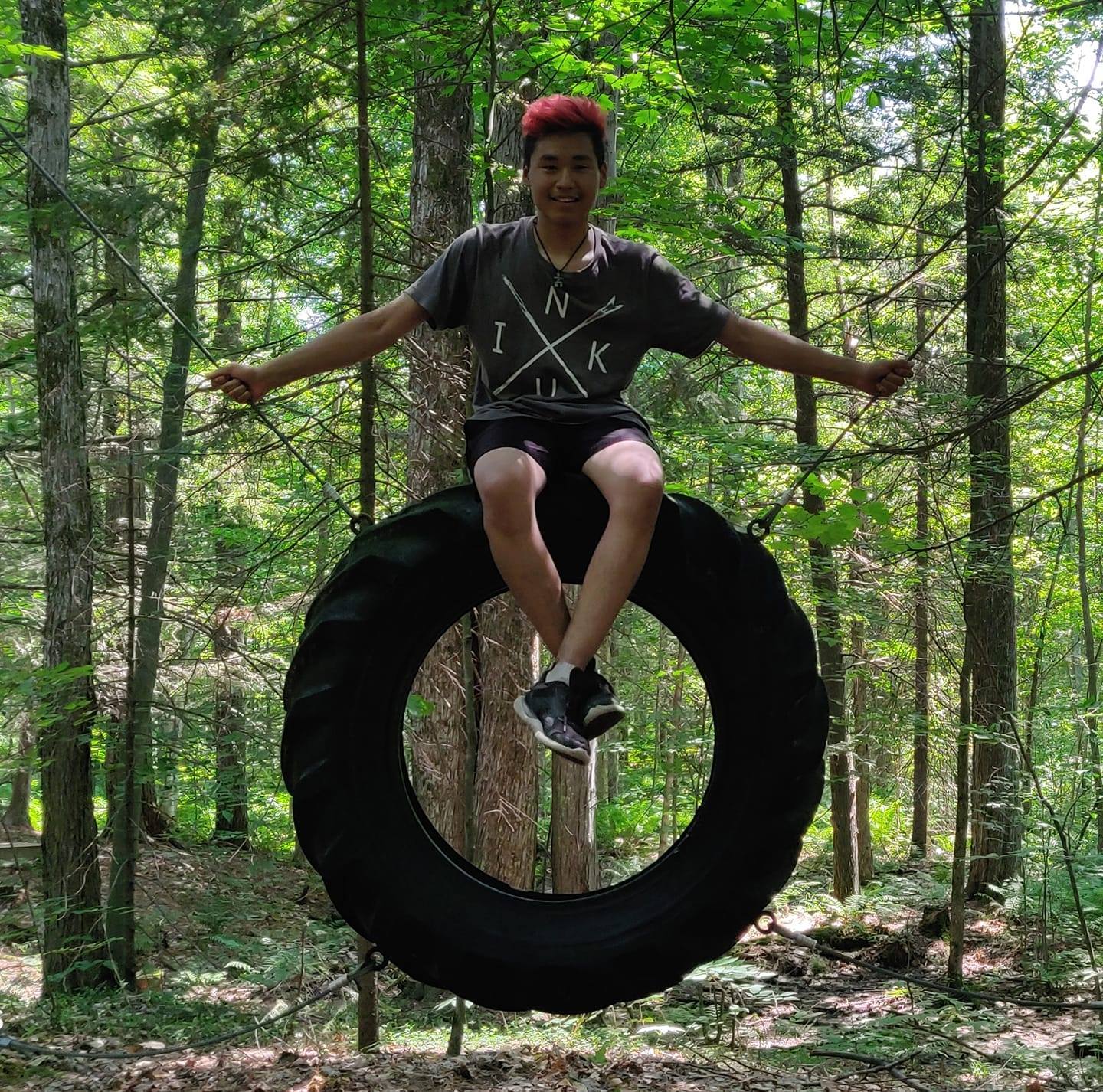 Hello, my name is David Junior Watsko and I am from Grise Fiord, Nunavut. I am 15 years old and I am a participant of Northern Youth Abroad's 2019 Canadian program with my buddy, Brandon Iyyiraq. I would like to thank everyone so much for their support, help and time that I came down here. Especially my mentor who helped me so much.
We are placed here in Beamsville, Ontario. I am volunteering at the Lincoln Public Library which is about a 20-30 minute walk depending on how fast you walk. This walk I take everyday from home to work is like walking the whole small town of Grise Fiord. Most of the time I was working with kids doing programs such as book reading clubs, crafts, experiments, story time. I have loved every bit of this job, everyone is so kind and helpful. I have opened so much more and I never thought I would like working with kids, until I got comfortable. I also had done stuff to do at the library like shelving books, and bringing books to the other libraries.
My host parents Amanda and Vaughn, are so nice and open. They have two dogs and one cat which Brandon likes a lot. They have let us explore so much places, we have gone to Niagra Falls 3 times, and for my third time Sean and Bec took us out for Sean's first time! We went up the CN tower and on the glass floor without fear, we went sailing in Lake Ontario which was a very cool experience for both me and Brandon. I was helping with the sails release and pulling back in which was fun. We went to Canada's Wonderland and rode all of the scariest and fastest rides they have with a smile and our hands up. We went to the flying squirrel which is the biggest trampoline place in all of Canada and finished the night with some ice cream
There is a lot of big changes we have down here compared to home, I see a lot of fresh foods at a lower cost. The heat is a whole lot warmer down here which we had to adapt to, the trees are everywhere you go, the bugs are so annoying, traffic, the wildlife. But who am I to complain to when I love it here. At least the people are nice.
In one of Canada's most scariest haunted house of over 100,000 chickened out, me and the Brave Brandon who lead me through most of everything when my eyes were closed had made it through the whole thing in one piece. 
As being a participant I have learned how to manage my budgeting, how to talk publicly without being shy about it, how city life can be, met so many amazing people and had a lot of fun.
My experience with NYA was amazing and I totally recommend for the youth to apply in this cool program.
Thank you for reading my blog! I hope you enjoyed.
Sincerely,
David Junior Watsko