My name is Shantel Kanayuq Qirngnuq and I live in Kugaaruk, Nunavut, and I was a Participant in the 2018 Northern Youth Abroad (NYA) Canadian Program. Thank you to everyone who supported NYA. Without your support, my experience with NYA would not be possible.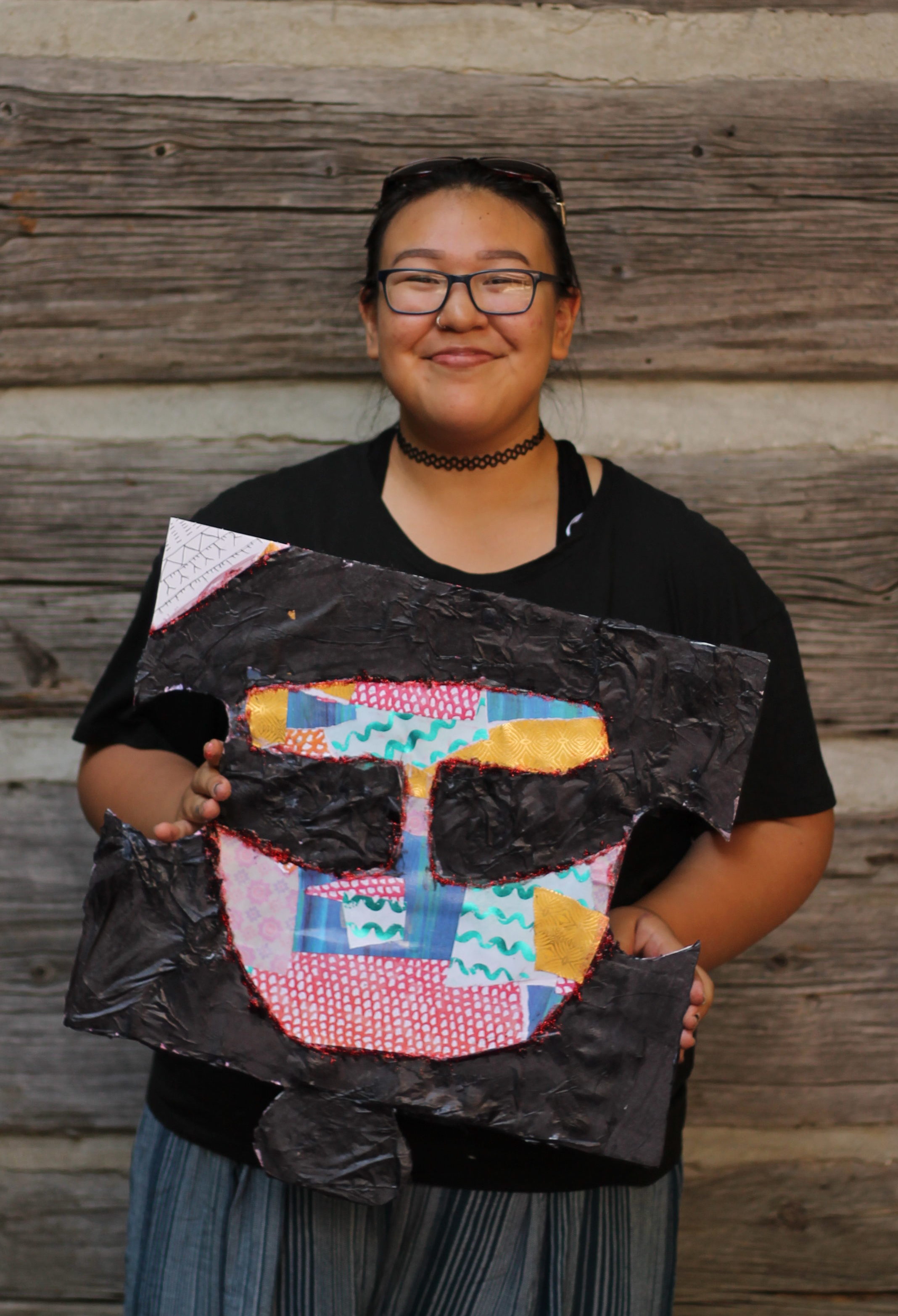 My host community was Ottawa ,Ontario. There are so many things you can easily access in Ottawa, since it is not so isolated like Kugaaruk. In Ottawa, it would take me an hour and a half to my work placement and back to host parents, but I didn't mind because it got me over my fear of learning how to use the bus.
All summer, I volunteered at the Ottawa Inuit Children's Centre Camp (OICC Camp). There I worked with 20 new kids every week. All through the summer we did fun and educational actives like; Inuit games, Indoor/outdoor games, arts and crafts, stories to tell, and presenters (Let's talk Science, Sun safety, NYA Next). Some of my work placement responsibilities were to help supervise kids and provide additional support, participate in activities (so kids can join) and tidy up. At my work placement, I learned a lot of things like, being more patient, being more flexible and open-minded, and my time management has improved a lot since Orientation.
I loved the family I stayed with over the summer. My host moms, Rachel and Desneiges, host sister Iris, host brother Xavier, and Jack the cat. They're so fun to be around because they talk a lot. They've been so warm and welcoming, which made the stay very comfortable.
Some of the fun things I did over the summer were going on road trips with my host family. We got to go to Midland, a 6-hour drive from Ottawa. In Midland, I got to go fishing, boating, and meet up with an old friend from Mississauga, ON.
Being a 2018 Canadian Participant for NYA was such a good experience. The program helped me with things like time management, being more open about my feelings, learning how to work as a team, learning more about post-secondary schools, and getting to know the city of Ottawa before going there for Nunavut Sivuniksavut (college).
What I'll be doing with my experience with NYA when I get home is try to form a Youth Committee to help my community out more, and to share my great experience with NYA and get more youth into programs like NYA by doing a community presentation. Northern Youth Abroad had a very big impact on what I want to do as a career because since I was a kid I wanted to be a Nurse. But now I am thinking to become an Early Childhood Educator.
Northern Youth Abroad helped me in so many ways and I would like to thank the funders and everyone for supporting NYA so that I could have this great experience.
Sincerely,
Shantel Kanayuq Qirngnuq.