Interested in being a volunteer workplace?
Volunteer Work Placements vary year to year and depend on where this year's Host Families live. If you are interested in having a youth volunteer at your work place, contact us!
The best way to improve the odds of having an NYA volunteer is to promote the host family application in your local area! Share our social media, contact us if you would like to promo materials, and use word of mouth. We can only place a volunteer with you if there are host families in your region.
We will be contacting potential workplaces in May/June, 2020 for the upcoming summer. This is after host families are assigned and we know which youth will be staying where.
"Having NYA volunteers is a perfect opportunity to get some extra help, hone their skills and learn some more about our people and communities in our northern territories."

Brett B. 2019 Workplace Supervisor
About Work Placements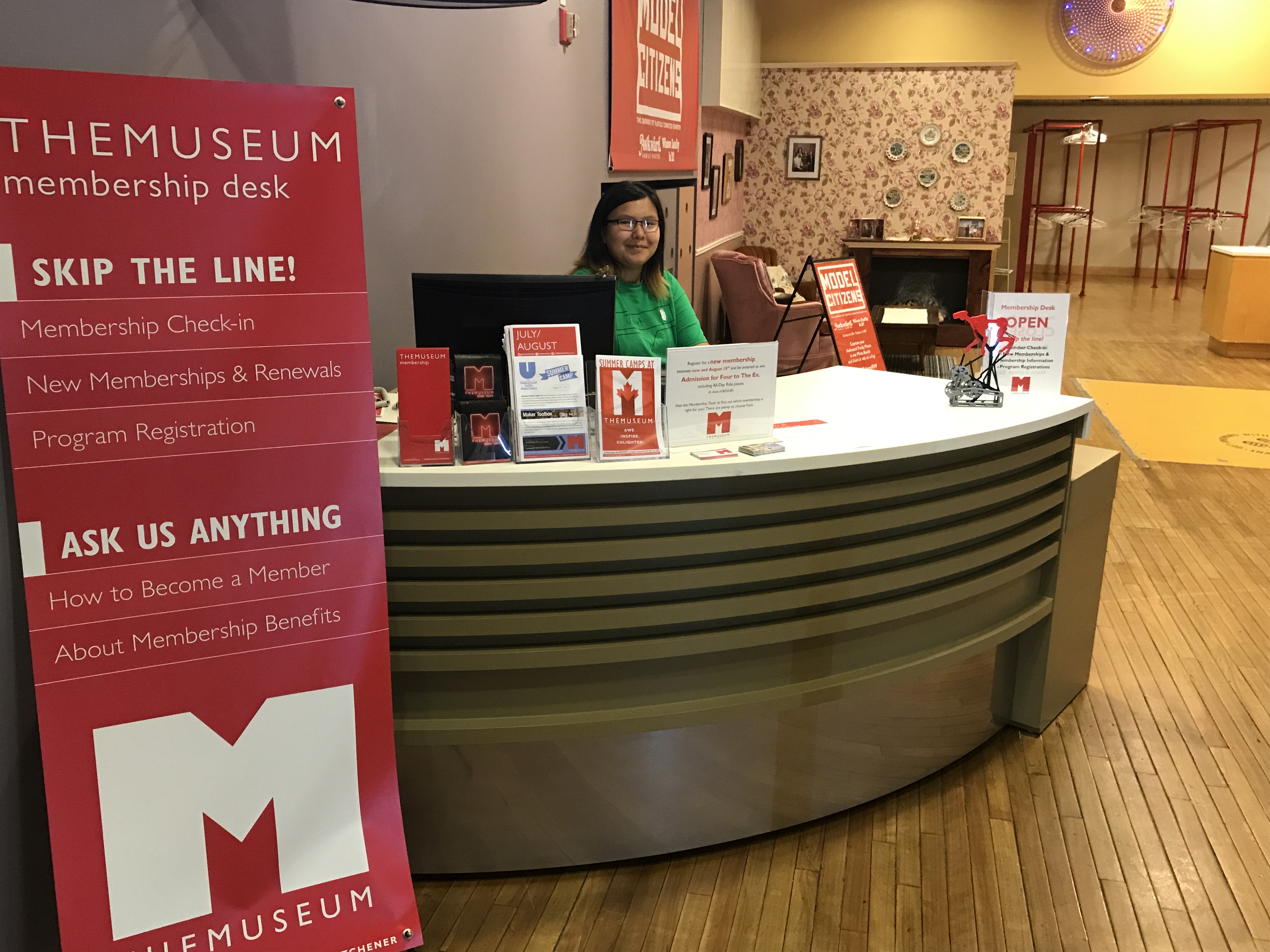 Volunteer work placements give Participants the opportunity to acquire basic skills in a chosen field of interest and allows them to earn up to 5 high school credits. In preparation for the summer, the Staff Members at NYA work with each Participant to determine their areas of interest and make every effort to place Participants at a suitable job. This experience is invaluable as Participants are able to explore their career goals and learn more about their industry of choice from their workplace supervisors and co-workers. To read about pervious experiences of Participants, read the NYA Blog!
"It is a great opportunity to demonstrate inclusion. It not only benefits the youth but the whole work place."

Tina R. 2019 Workplace Supervisor
Why be a volunteer workplace?
It can be incredibly rewarding for organizations to welcome a youth volunteer from Canada's North onto your team. Being a workplace supervisor with NYA is a great way to learn about another culture while sharing your own. It also is a great way to support a youth who may not have the opportunity to gain this sort of work experience in their home community. Over the 23 years that NYA has been partnering with workplaces across Canada, these are some of the main reasons to be a volunteer workplace supervisor with NYA (according to workplace supervisors feedback):
A fun and memorable summer!
Gaining a unique perspective
Supporting a youth as they work towards their goals and prepare for their futures
Having a volunteer to support day to day work
Making connections to a unique part of Canada
Recognition through the NYA network of volunteers
"It is a great opportunity to help a young person get ahead. Plus your staff will learn about another culture and you get to share their culture."

Annette O. 2019 Workplace Supervisor
What kind of Work Placements do Participants volunteer with?
The NYA Staff finds that the Participants often leave the program inspired to pursue the education, training, and other experience necessary to reach their goals. In the past, work placements have included camps and child care centres, bakeries, farms, mechanic shops, retail stores, Native Friendship Centres, hospitals, theatres, libraries, and a range of other jobs in many fields that meet each individual's particular interests and career goals.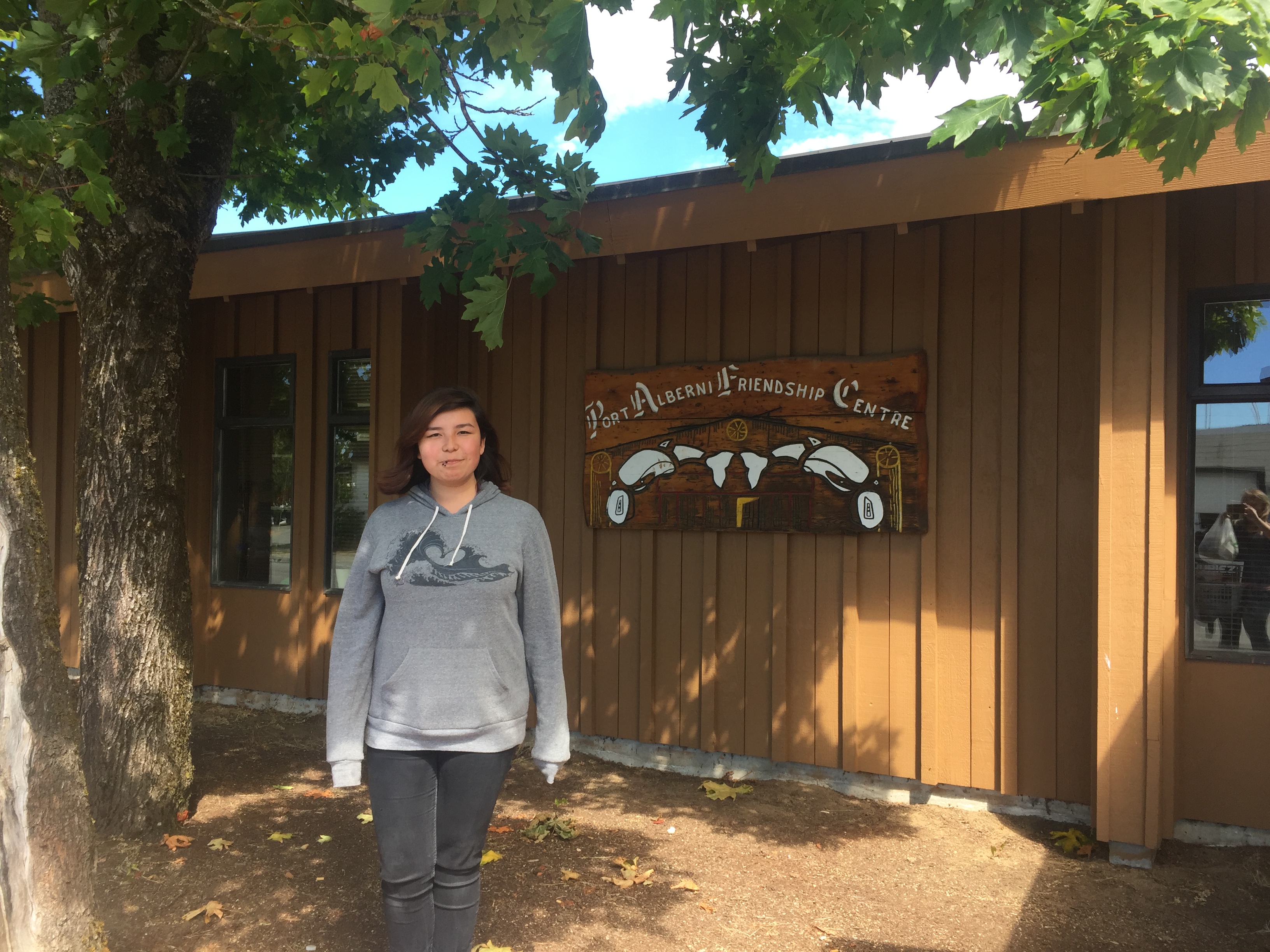 How Long are Work Placements?
Work placements are 5 weeks in length and the Participants' work schedule should mimic a slightly shortened full-time work week, working 7 hours a day, Monday through Friday, for a total of 35 hours a week. Participants should work at least 125 hours during their placements to ensure they receive full high-school Work Experience Credits.
Role of the Workplace Supervisor
Support the Participant in gaining exposure to, and experience in, your field of work. Help them to consider future, education, and training options that will lead to good career-based decisions
Help the Participant adjust to their new routine and responsibilities.
Create an understanding environment by taking into account that the Participant is adjusting to new lifestyles and dealing with challenges such as culture shock and homesickness.
"It makes a positive contribution to our communities while allowing youth to travel the world and explore new places. It is a very positive experience for everyone involved."

Maya M. 2019 Workplace Supervisor
Workplace Expectations
Provide workplace orientation for the Participant (i.e. introduction to co-workers; overview of expectations, work schedule & daily routine; Help them to feel welcome, etc.)
Review workplace responsibilities with Participant
Inform Participants of workplace safety (i.e. Off-limit areas, chemicals, dangerous products, etc.) Participants take part in WHMIS & Standard First Aid during NYA Orientation in Ottawa prior to their volunteering work placements.
Help Participants fill out relevant parts of the Summer Assignment Pack, which NYA provides to the Participants
Complete Workplace Contract (hours expected to work, workplace duties) and send to NYA by the end of the first full week of work
Sign Participant's Time and Activities Sheet at the end of each week
Support NYA Behaviour Guidelines that Participants are required to follow
Complete Participant Evaluation Form and send to NYA
"It's an amazing experience for the Youth and for agency staff. There are both cultural and intergenerational benefits to having abroad youth and I think every non-profit should at least try it!"

Tegan B. 2019 Workplace Supervisor
Frequently Asked Questions
Are participants to be paid for their work placements?
NYA Participants are not to be paid. This is a volunteer opportunity and Participants will be earning high school credits. NYA will provide them with an allowance of $40 per week and also cover their living costs.
How old are the youth?
All of our Participants in the Canadian Program are between the ages of 15 and 21 years old. Our program is open to youth in this age range from any community in Nunavut or the Northwest Territories. Applicants undergo a competitive process and are selected based on a variety of criteria.
What about Criminal Record Checks and Liability Insurance?
Each participant must submit a Criminal Background Check prior to participating in the NYA Program. Participants are covered under NYA's general liability insurance policy.
What support will there be from NYA while participants are at the work placement?
NYA Program Staff will be available during regular office hours all summer (weekdays from 9am to 5pm EST). There will also be an additional Staff Member available in the office from 1pm to 9pm EST Monday to Thursday all summer. In case of emergency, NYA's phone lines will be forwarded to an on-call staff person who can be reached 24 hours a day. Work placement Supervisors should maintain contact with NYA so that any issues that arise may be addressed and resolved quickly.
Do Workplaces get any training or information about the program?
Yes! We send each workplace a detailed handbook outlining roles, responsibilities, information about our program and the youth we serve. It covers cultural norms, and things to expect when having youth from the north volunteer with your organization. We also send supervisors information about their specific volunteer including their resume, information about their community, and any accommodations that might be needed.
Where can I get more information on the program?
More information about other aspects of NYA's programming is available elsewhere on the website. You can also contact us and request more information to be sent to you by e-mail or mail.
What past workplaces have to say
"This is more than just a summer student placement. You really have a chance to impact someone's life in a positive way while they are still in High School. At the same time, they work to impact your life in an effort to make us all part of 'ONE' Canada."

Greg G. 2019 Workplace Supervisor
"It has been an incredibly positive experience that I would, without hesitation, do again! Our volunteer was professional, eager to learn and continuously stepped up to the plate. NYA coordinators are at the ready to lend any support, if needed."

Angela N, 2019 Workplace Supervisor
"Overall a great experience! "

Jason S. 2019 Workplace Supervisor
"It is a great experience to give NYA participants the experience to learn what different organizations have to offer."

Olivia B. 2019 Workplace Supervisor