Hi my name is Kathleen Gill and I am from Fort Smith, Northwest Territories.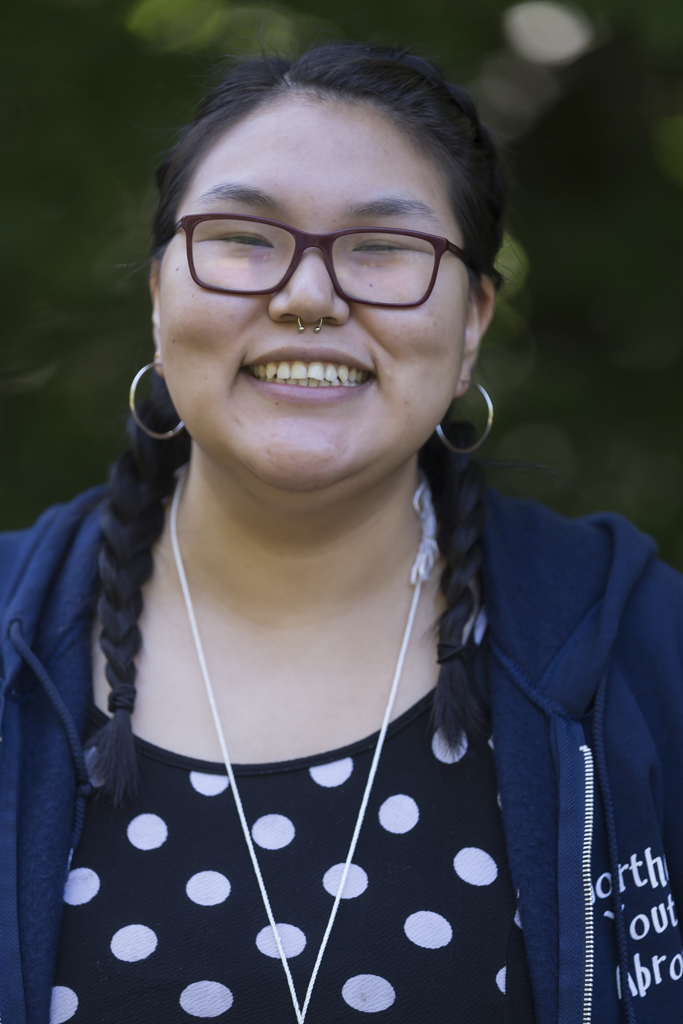 I am 22 years old and participating in the NYA NEXT program in Ottawa where we stay at Algonquin College for 6 weeks and do a variety of things like construction class, science class, mock trials, and present to groups of people who know little to none about Nunavut and the Northwest Territories.
Leading up to Nunavut Day, our schedule was busy so we didn't have anything planned for that particular day. As the day goes on it's early afternoon and one of our participants Allie knows the aboriginal singer Kelly Fraser was performing in downtown Ottawa.
So our group leader Lindsay rounds up a small group of us and we leave the college residence at 6:30 to make it downtown for 7:30. As we're walking to the bus stop Lindsay goes "That's our bus, RUN!." so we all take off and catch the bus. Then quickly realize we're going in the wrong direction. We get off at the next stop, wait for the right bus and make our way. We wander around for a bit, find where Kelly is going to sing and start asking around where we can find her. Two nice ladies tell us "Oh…..she just finished up". They pointed us in the direction she was performing and she was still hanging around the area so we briefly got to talk to her and got a group picture. Afterwards we got to explore a little.
We went to Parliament Hill, Rideau Canal, added some things to a scavenger hunt that is for next years' NYA NEXT participants. All throughout the evening there were many times Lindsay made us run against our will but with good intention. After more exploring we got on a bus (the right one), head back to residence and crash on account of such a good night.
I look forward to more adventures with my group.