Current
Kevin Iksiktaaryuk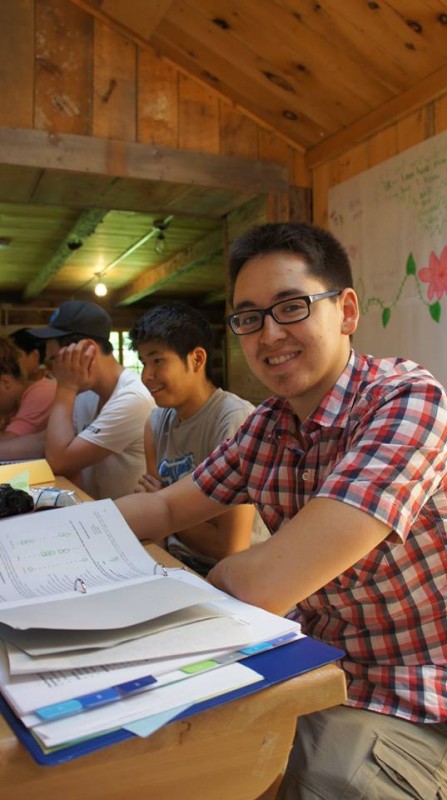 Kevin is serving on the Board of Directors with a Next Program Focus. Kevin first became involved with Northern Youth Abroad in 2007 when he left his home community of Baker Lake, Nunavut, to participate in the program's Canadian Phase. Travelling to Stouffville, ON, Kevin volunteered at a car dealership where he assisted the mechanics. Kevin returned in 2008 for the International Phase, spending the summer volunteering at a children's daycare in Shakawe, Botswana.
On the importance of staying involved with NYA and supporting newer generations of participants, Kevin says, "I come back to facilitate as often as I can because I really appreciate the kind of impact NYA has on our youth. It gives them the opportunity to branch out, network, and experience something they might have not been able to experience in the first place, as was the case with me. It not only allowed me to see other parts of the world and how they function, but NYA gave me the chance to see myself, and see where I came from, in a completely different perspective." Kevin has been a Board Member since 2011 sitting as Member At Large and contributes to the program in whatever way he can, including offering his technical skills to create videos and promotional materials for NYA.
Kevin completed high school in 2008 and graduated in 2010 from Nunavut Sivuniksavut's two-year program in Ottawa. Kevin now works in Baker Lake at Qulliq Energy Corporation. Starting in a customer service position, Kevin's proficiency with computers was quickly recognized and he was offered a job in the Information Technology Department. In the three years he has been with QEC, Kevin has reached the position of Enterprise Systems Specialist in which he is responsible for managing, monitoring, and supporting all enterprise software systems and related databases. Kevin also delivers support, training, and best practices for internal customers and business units, to ensure the efficient use of enterprise software systems. In 2013, Kevin was recognized with NYA's Outstanding Alumni Award.
Past
Karen Aglukark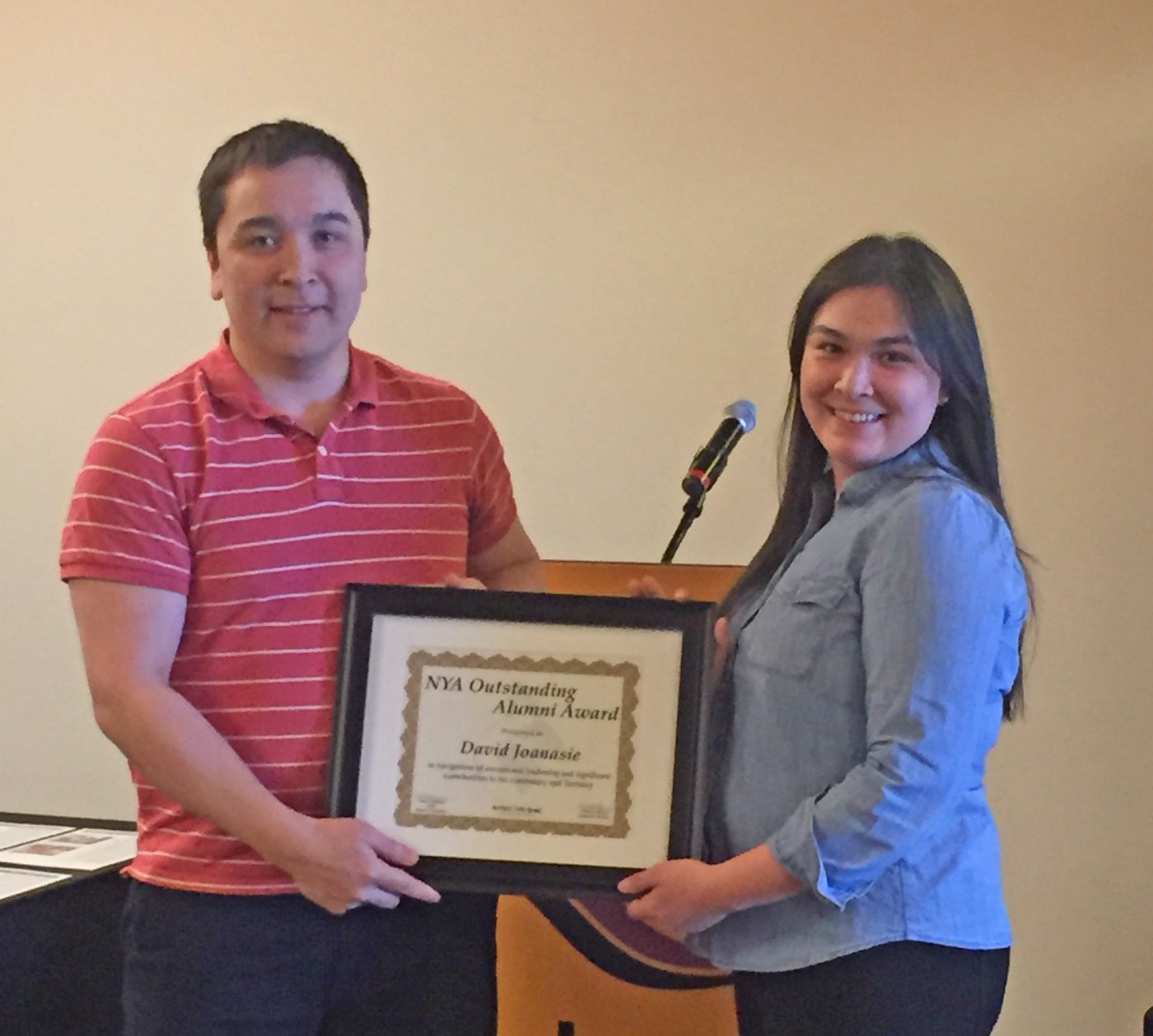 Karen's NYA journey began in 2007 when she was placed in Orleans, Ontario for the Canadian Phase of the program. The following year, Karen travelled to Shakawe, Botswana with NYA's International Program. That fall, Karen enrolled in Carleton University's Bachelor of Humanities program, working part-time throughout her studies. Karen became a research assistant for a linguistics professor undertaking a project to analyze Inuktitut language attrition and later worked as a youth coordinator for Inuit Tapiriit Kanatami. She also worked as a summer student for the Government of Nunavut in the Curriculum and Secondary Services Section in her hometown of Arviat. Since graduating from Carleton University in 2013, Karen has moved to Iqaluit where she works as a Research Analyst for the Legislative Assembly of Nunavut.
Karen's dedication to NYA has been constant since she first participated in the program. After two consecutive years as a participant, Karen joined the NYA team as its first Alumni Staff Member in the fall of 2009. After completing a full program cycle as a staff member, Karen's role shifted within the organization as she was nominated and appointed as an Alumni Member of NYA's Board of Directors in 2010. Throughout her time as a Board Member, Karen has contributed to the program in a multitude of ways that go beyond the expectations of Board Members. She has volunteered for NYA's Selection Committee for a number of years, has been a facilitator at NYA's Orientation and Re-Orientation camps each year since 2011, has volunteered for NYA's Interview Committee and has recently become a Mentor to a 2015 NYA Participant. In 2015, Karen was appointed Chairperson of NYA's Board of Directors, becoming the first Alumni of the program to fill this role. Karen's commitment and dedication to NYA and her status as a leader and role model for young people was honored in 2011 when she was awarded NYA's Outstanding Alumni Award. She has since moved on from her position in the board to be involved in other aspects of NYA.
Sam Jr Mantla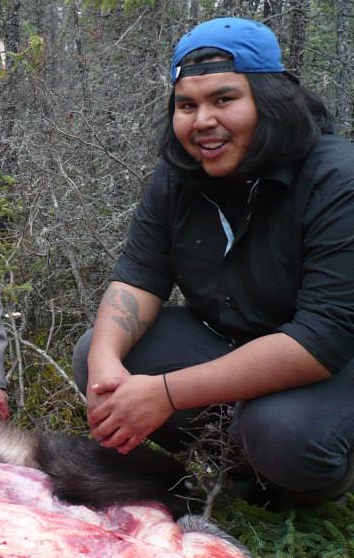 Sam is from Gameti in the Tłı̨chǫ region of the Northwest Territories. He first participated in NYA in 2009, completing the Canadian Program. Sam returned the following year, travelling to Botswana with the International Program. Since then, Sam has remained consistently involved in the NYA organization, taking on a number of roles. Sam has facilitated sessions at NYA's Orientation and Re-Orientation camps yearly, beginning in 2011. He has also supported several Participants in their preparation for NYA, fulfilling the role of Participants' mentor. Sam has been a member of NYA's Board of Directors since 2011.
Sam is very connected with his traditional culture and is a tremendous ambassador of the Tłı̨chǫ people. Since graduating high school, he has been involved in his community, working as a substitute teacher and receptionist at Jean Wetrade School in Gameti. Sam has worked for mining companies providing wilderness training and he is currently the Social Wellness Program Coordinator for the Tłı̨chǫ Government. Sam is responsible for coordinating events and programs to promote Tłı̨chǫ culture, including offering a class in which he teaches the Tłı̨chǫ language. Sam has a passion for travelling and frequently goes out on the land to trap, hunt and practice other traditional skills and elements of his culture. He is a past board member.