Hello, my name is Eli. I am 15 years old and this is my first time as a participant with Northern Youth Abroad. I have really enjoyed this experience and being away from my community. At first, I spent a lot of time relaxing and meeting new people. I also had to figure out the bus schedules to know what bus I needed to take.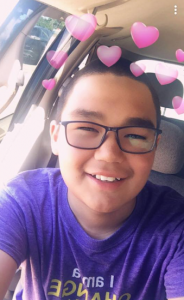 I didn't even think living down in the south would be so hard!  When I want to have some alone time, I walk the dogs, and enjoy seeing beautiful different kind of trees, and other different stuff that is different from Nunavut. The time is going by so fast because I've been working from 9-4pm every day Monday to Friday since July 9th! 
The people around Windsor are very very nice and kind. When I first got here, I noticed how  beautiful and stunning everything was! At first I didn't really like the water, but I got used to it.  I am so glad that I came here. There is about 2 and a half weeks until I am done with this program, but I might be applying for NYA Next, next year!
Eli