Hello!
My name is William Sassie and I am from Fort Liard. I am 18 years old and I am a participant of NYA Canadian program, where I get to experience life in southern Canada for five weeks.
My host family are Caroline and Wilson who are VERY caring and supportive! A rabbit name Leo, Murphy the Lab dog, and Elouise the tortoise! I live in a big house which has a lot of history. They have a really nice backyard which has a garden that is FULL of vegetables. Also, I hear this morning dove, every morning, which i thought for the first week and a half, an owl!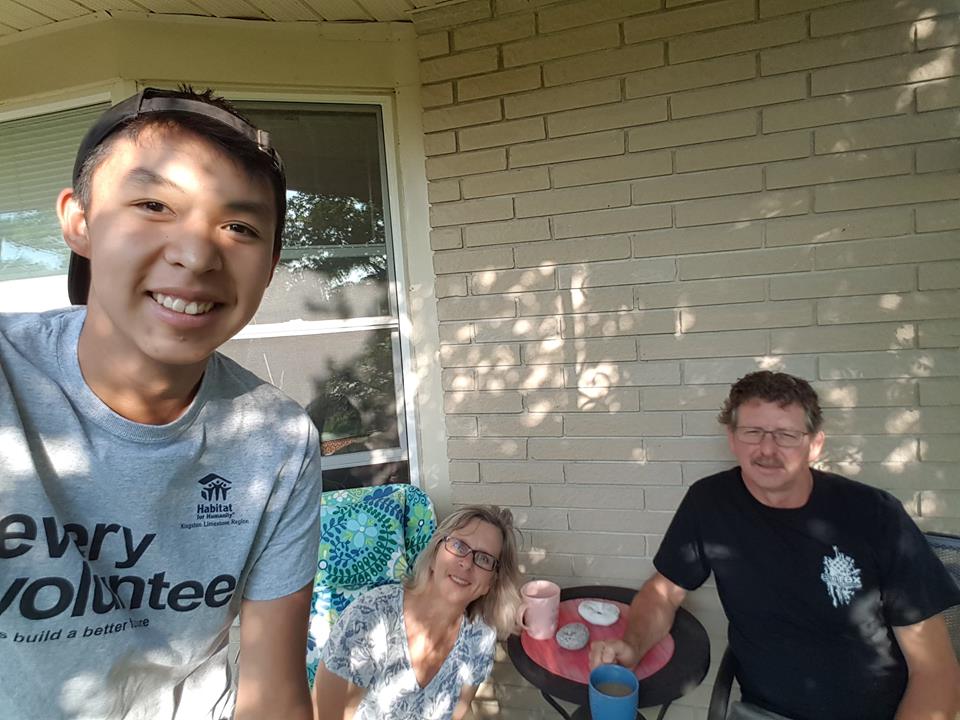 My volunteer placements are, at the Pan Chancho Bakery and Café, Focus Forward, and this coming week is Habitat For Humanity. These placements have taught me a lot mentally, also the people who were involved ever since the day I signed up for this program! After a day of work, I would go to the YMCA, the mall, or just wait at the bus stop to go home and relax till supper. Some of the activities I've done are Putt N' Blast which is a glow-in-the-dark-mini golf, arcades, swimming, boating, fishing, biking, going to the movies, take the ferry along the US and Canada border line, Ziplining, and also getting Gelato.
Throughout this program I've learned about different cultures, taking responsibility, leadership, and that this is just the beginning of my adventures alone. I am grateful that I participated in the NYA program. It has been the best summer so far.